Visualization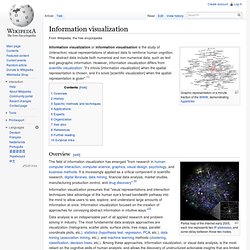 Graphic representation of a minute fraction of the WWW, demonstrating hyperlinks Information visualization or information visualisation is the study of (interactive) visual representations of abstract data to reinforce human cognition. The abstract data include both numerical and non-numerical data, such as text and geographic information.
Information visualization
FreeMind is a premier free mind-mapping software written in Java. The recent development has hopefully turned it into high productivity tool. We are proud that the operation and navigation of FreeMind is faster than that of MindManager because of one-click "fold / unfold" and "follow link" operations.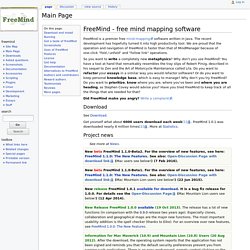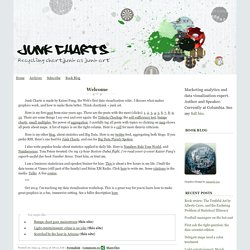 Today's post examines an example of Big Data analyses, submitted by a reader, Daniel T. The link to the analysis is here. (On the sister blog, I discussed the nature of this type of analysis. This post concerns the graphical element.) The analyst looked at "the influence of operating systems and device types on hourly usage behavior".
A Versatile and Expandable jQuery Plotting Plugin! jqPlot is a plotting and charting plugin for the jQuery Javascript framework. jqPlot produces beautiful line, bar and pie charts with many features: Numerous chart style options. Date axes with customizable formatting. Up to 9 Y axes. Rotated axis text.