Sports
NBA Rumors and Basketball News | HOOPSWORLD
University of Houston System
You can find Live and Free Sports Matches here! Click on top for a category in which you want to see a match. Then click the tv icon (right near Live) to see which channels are broadcasting it, those channels will be available 5h before kickoff. This is due to the hard work we do with searching, info takes time to find so we keep it so no other sites copy it. You can also select any live match below. If possible connect 30 minutes before the game starts, especially with big games!
P2P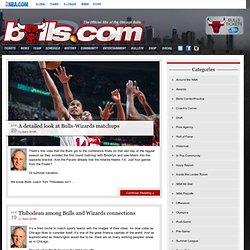 Blogs.Bulls.com
Triple overtime wins, like the Bulls' 128-125 victory over the Orlando Magic Wednesday, can be ugly as well. Even when Joakim Noah has season-highs of 26 points and 19 rebounds and when rookie Tony Snell is dunking flying in from the free throw line like Vince Carter and leading the team in scoring in the clinching overtime and when Mike … Games like Monday's 102-88 loss to the Washington Wizards in which the Bulls never led illustrate why the rest of this season is going to be so difficult without Derrick Rose and Luol Deng. The Bulls, in theory, should beat a team like the Wizards, though not just because they were ahead in the standings while both now are tied … After missing last game with a left thigh injury, Jimmy Butler will be back in the lineup when the Bulls host the Washington Wizards on Monday while seeking a sixth straight victory.
Chicago Bulls Blog - ESPN Chicago
HOOP Magazine
Charles Barkley was in fine form on Conan O'Brien Show. April 4 , 2014 Minnesota's Gorgui Dieng is having his own March madness. April 2 , 2014 All-time best/worst three point shooters.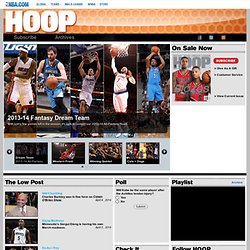 Forgot password? We'll email you a reset link. If you signed up using a 3rd party account like Facebook or Twitter, please login with it instead.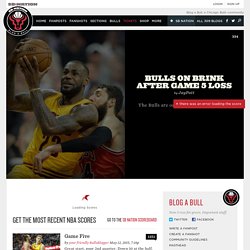 Blog a Bull - For Chicago Bulls Fans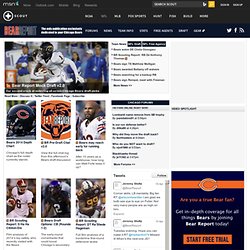 2014 NFL Draft Top 100Jadeveon Clowney holds the top spot in the 2014 Scout.com NFL Draft Top 100 prospects. Bears 2013 Positional Review: DEIn Part 6 of our 12-part series, we analyze the play of Chicago's defensive ends last season. Wootton surgery could cut his price tagBears DL Corey Wootton's recent hip surgery may hurt his value in free agency. Bushrod named to All-Fundamentals TeamBears offensive tackle Jermon Bushrod has been named to the 2013 USA Football All-Fundamentals Team Bears 2013 Positional Review: O-LineIn Part 5 of our 12-part series, we break down the play of Chicago's offensive line this season.
Chicago Bears NFL Football Front Page
Official Website - Chicago Bears