About food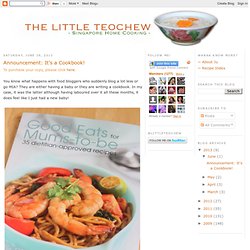 To purchase your copy, please click here. You know what happens with food bloggers who suddenly blog a lot less or go MIA? They are either having a baby or they are writing a cookbook. In my case, it was the latter although having laboured over it all these months, it does feel like I just had a new baby! Hot off the press and officially launched today at KK Women's and Children's Hospital! Read on for more details.
The Little Teochew: Singapore Homecooking
Wednesday, April 16, 2014 baked eggs with spinach and mushrooms My brunch arsenal, the dishes I've made enough times that they no longer cause any furrowed brows — a core entertaining principle here at House Smitten Kitchen (sigil: cast-iron skillet) — is as follows: bacon (always roasted in the oven, I mean, unless you were hoping to mist yourself with eau de pork belly*); some sort of fruit salad (either mixed berries and vanilla bean-scented yogurt or mixed citrus segments, sometimes with mint and feta); buttermilk biscuits; a pitcher of Bloody Marys, a bottle of champagne and a couple carafes of freshly-squeezed grapefruit or orange juice, blood orange whenever available; something sweet (our current favorite) and eggs.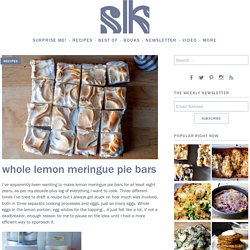 NEA Hawker | Home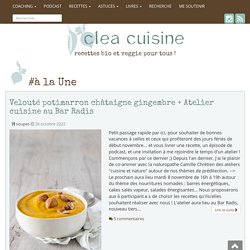 Je vous avais déjà servi des hot cross buns pour Pâques il y a quelques années – la recette de Jamie Oliver, la seule, l'unique, avec tout ce qu'il faut de beurre et de farine de blé dedans. Cette année, j'ai eu envie de faire différemment, au hasard sans beurre et sans blé dedans ! J'ai donc adapté la recette de mon livre Recevoir en bio et je vous la livre right on time pour ce week-end pascal, en rappelant qu'elle n'est pas tout à fait orthodoxe… mais néanmoins délicieuse. A vous de jouer ! Hot cross buns « complets » Pour 12-14 buns 200 g de farine d'orge mondée 200 g…
Je vous souhaite de très belles fêtes d'année, qu'elles soient remplies de joie, d'amitié, d'amour, et surtout...de bons repas! Quant à moi, je m'envole pour l'autre bout du monde, direction l'Australie! Si vous avez de bonnes adresses incontournables, n'hésitez pas à me les faire partager! A très vite... I wish you a very happy holiday season, may your last 2013 days be filled with love, friendship, laughter, joy and...food!
About Foood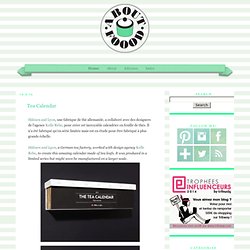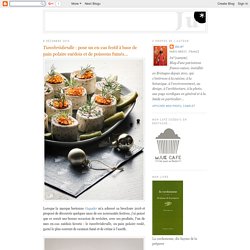 En Bretagne, l'Automne a été doux et fructueux : les récoltes de pommes sont plus spectaculaires que jamais... il parait que c'est le soleil de l'été qu'il faut remercier :-) Nous entrons donc dans l'hiver avec des pommes plein les clayettes et ça tombe bien car le gâteau sur lequel j'ai jeté mon dévolu est un Äpplekaka med kanel... Ce gâteau suédois aux pommes et à la cannelle m'a tapé dans l'oeil ici, mais j'ai voulu faire quelques ajustements pour lui donner davantage de moelleux et de légèreté. Pour tout vous dire, il m'a fallu 3 essais pour mettre au point cette variante bretonne de l'Äpplekaka : un gâteau aérien comme un nuage qui aurait pu trouver sa place sur le comptoir du MJUK CAFE. Ce qui distingue ce gâteau breton de son homologue suédois, ce sont les ingrédients : pommes, oeufs et beurre bretons, lait Ribot (à la place du gräddfill) et sel de Guérande. Les proportions et la méthode diffèrent un peu aussi, mais rassure-vous, il a encore tout d'un gâteau suédois :-)
PASTAPARTY
Comme vous avez pu le constater dans la précédente recette, je déteste jeter et essaie au mieux de transformer toutes vieilleries en nouveauté attractive. Acheté par erreur il y a quelque temps, j'avais dans mes placards un muesli complètement pourri, sans saveurs et sans fantaisie. Pas de problème !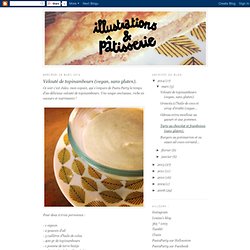 Bonjour! Les vacances d'été approchent et j'ai pensé que certains d'entre vous iront peut-être passer quelques jours à Paris? Je partage donc avec vous les quelques très bonnes adresses que j'ai testé récemment, c'est parti! Takara Un de mes restaurant Japonais favoris (apparemment un des plus anciens de Paris)l'accueil est toujours charmant, et j'y ai très bien mangé à chaque fois.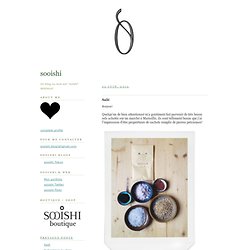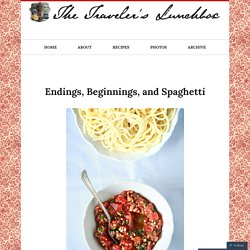 So, Sicily. As much as I loved Palermo, I have to say it paled in comparison to the the five days I spent with the most incredible group of bloggers at the Anna Tasca Lanza Cooking School. If the name Anna Tasca Lanza rings a bell for you, there's a good reason.
4Photo by Juta Kübarsepp for the February issue of Kodu ja Aed magazine. Time for another Estonian classic! There are two lovely-sounding dishes in Estonia, kooreklops and sibulaklops. The first one is pan-fried steak simmered in creamy gravy, the other is the kooreklops with a generous amount of fried onions.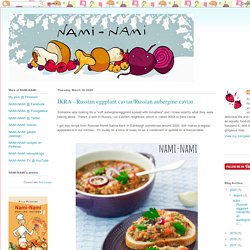 nami-nami: a food blog