Innovation
10 Proven Strategies of High-Performance Teams [INFOGRAPHIC] Ronald Brown is a successful startup CEO with an extensive background in technology and consumer marketing.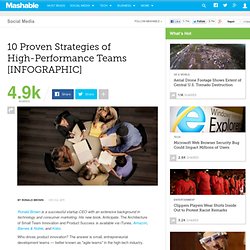 His new book, Anticipate. The Architecture of Small Team Innovation and Product Success is available via iTunes, Amazon, Barnes & Noble, and Kobo. Social Login Offers New ROI from Social Media - Larry Drebes. In the last few years, most companies have realized that social media is more than just the latest fad in communicating to the under-30 demographic, and is instead a generator of real dollars and cents value for their businesses.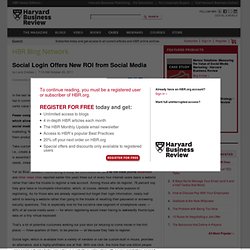 Fewer companies, however, are aware of the value of a new technology called "social login," which allows visitors to a website to log in using their Facebook, Google, Twitter, or other social media account rather than having to register a new one. In fact, social login can be a huge marketing "force multiplier" in every business's two core tasks: acquiring customers, and selling them products and services.
Take customer acquisition. What makes Apple Apple. Image by opensource.com The following is an excerpt from Gary Hamel's forthcoming book, What Matters Now, to be published in December 2011 by Jossey-Bass Business.In 1997 I bought an e-tablet from A.T.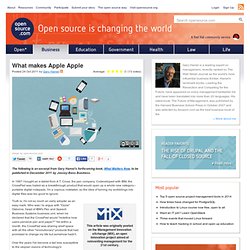 Cross, the pen company. Codeveloped with IBM, the CrossPad was hailed as a breakthrough product that would open up a whole new category--portable digital notepads. I'm a copious notetaker, so the idea of turning my scribblings into digital files was too good to ignore. Why Siri Is a Google Killer. Steve Jobs Solved the Innovator's Dilemma - James Allworth.
By James Allworth | 11:38 AM October 24, 2011 In the lead up to today's release of the Steve Jobs biography, there's been an increasing stream of news surrounding its subject. As a business researcher, I was particularly interested in this recent article that referenced from his biography a list of Jobs's favorite books. There's one business book on this list, and it "deeply influenced" Jobs. Tru.ly releases its free age verification API. In case you didn't notice, you are living two separate lives.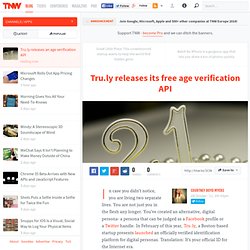 You are not just you in the flesh any longer. You've created an alternative, digital persona- a persona that can be judged as a Facebook profile or a Twitter handle.
---