Blogs
Les bons liens WordPress
Microlancer is an online marketplace for freelance services focused on design and web-development. Services range from designing a logo to WordPress customization, and all service providers have been reviewed and recommended by our expert review team.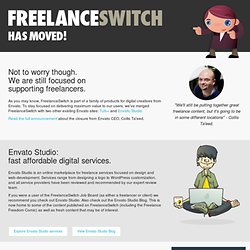 boostworthy is ryan taylor
Fleb Framework | Turtlebite's Blog
Web Templates Blog
Dev & Design
samedi 10 novembre 2012 Par jeanphilippe, samedi 10 novembre 2012 à 17:52 :: Flash Media Server Les fichiers sources (Adobe Flex et Adobe FMS) pour réaliser de la vidéoconférence... Lire la suite 133 commentaires :: lu 9155 fois :: aucun trackback
jeanphiBlog
Ole Begemann: iOS Development
Le blog groupe Reflect
How Do Native Apps and Web Apps Compare?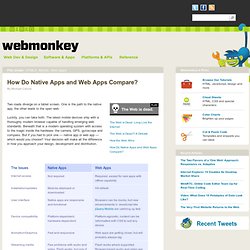 Two roads diverge on a tablet screen. One is the path to the native app, the other leads to the open web. Luckily, you can take both.
Starter kits are great timesavers for web designers and they are particularly useful for those who often create mock-ups for project pitching on daily basis. If you are a designer-cum-programmer think of it as your code snippets So what's in a starter kit?