Blogs
Content Management System for Designers | LightCMS. Digging into WordPress. Les bons liens WordPress. FreelanceSwitch | Freelance Jobs, Freelance Forum & Directory. Envato Studio is an online marketplace for freelance services focused on design and web-development.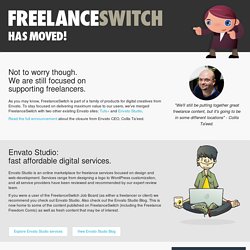 Services range from designing a logo to WordPress customization, and all service providers have been reviewed and recommended by our expert review team. If you were a user of the FreelanceSwitch Job Board (as either a freelancer or client) we recommend you check out Envato Studio. Also check out the Envato Studio Blog. Ludovic Passamonti - CONSULTANT WEB ET E-COMMERCE.
Boostworthy is ryan taylor. Fleb Framework | Turtlebite's Blog. Web Templates Blog. Dev & Design. JeanphiBlog. Samedi 10 novembre 2012 Par jeanphilippe, samedi 10 novembre 2012 à 17:52 :: Flash Media Server Les fichiers sources (Adobe Flex et Adobe FMS) pour réaliser de la vidéoconférence...
Lire la suite 133 commentaires :: lu 9155 fois :: aucun trackback. Ole Begemann: iOS Development. Le blog groupe Reflect. How Do Native Apps and Web Apps Compare? Two roads diverge on a tablet screen.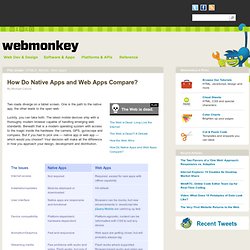 One is the path to the native app, the other leads to the open web. Luckily, you can take both. 27 Must-Have Starter Kits For Web Designers. Starter kits are great timesavers for web designers and they are particularly useful for those who often create mock-ups for project pitching on daily basis.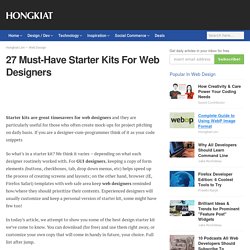 If you are a designer-cum-programmer think of it as your code snippets So what's in a starter kit? Jacques FROISSANT Altaïde.
---