PS/Illustrator/3D etc
Musicovery
Freebies
We're always on the lookout for great freebies to share with our readers, and today we've got some seamless patterns. Seamless patterns are a great way to add a lot of detail to a design and fill up a big area, such as a background. Here are over 200 patterns that are perfect for creating website backgrounds. You can use these as they are, or use them as a foundation to build upon. Photoshop Stripe patterns (20 patterns)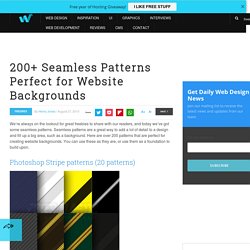 photoshop How to Digitally Paint Portraits Create digital paintings that look like high-end comics from photos with these great Photoshop tips. | 16643 views | by digitalarts How to Design a Beautiful Website From Scratch A great, very detailed tutorial using a grid system to make a beautiful website layout.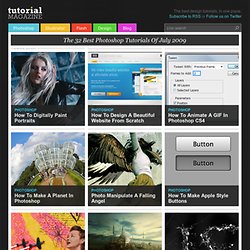 I know Dingbat fonts aren't the most popular. A lot of them are, well, pretty unhelpful. But, there are also a lot of very cool Dingbat fonts out there that can be used for a variety of things. Ornaments, decoration, patterns, silhouettes and much more.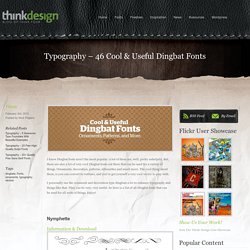 Ford SHELBY vs CAMARO vs JEEP vs VAZ 2107 vs HELICOPTER - My cars (showreel)...