Human science
Wood Tape. My wife calls me at work, and we have the usual end-of-the-day chat.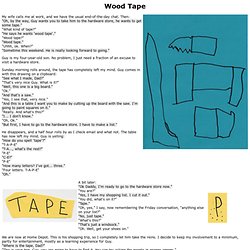 Then:"Oh, by the way, Guy wants you to take him to the hardware store, he wants to get some tape. " "What kind of tape? ""He says he wants 'wood tape'. " "Wood tape? ""Wood tape. " Julian Treasure: The 4 ways sound affects us. Lucid Dream Guru - Master the Art of Lucid Dreaming. The 5 Weirdest Ways Music Can Mess With the Human Brain. It Changes Your Drinking Habits Did you ever wake up in the back of a taxi after a long night of tossing down cognac and prune juice and wonder how your pants got replaced by a thick but clumsily applied coat of colorful body paint?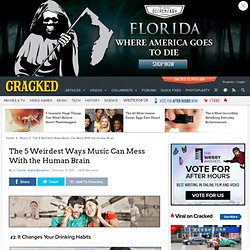 Well, now there's something to blame it on besides your bad childhood: music.
---