Furniture
Evolution door - Mind-blowing door mechanism - dsgnrt - daily dose of inspiration! - find your inspiration! architecture, design and art daily!
You may think that You cannot do anything really diffrent about doors - we have sliding doors, rotating or revolving doors and many more similar inventions, but this is something else! Project: Evolution door Designer: Klemens Torggler Austrian designer Klemens Torggler designed completly unique door mechanism that opens up new applications for the door. The basis for his design is dividing door into to squares that rotate sideways without using any external track system. The process of opening and closing is absolutely absorbing to watch.
Strangely enough, the creative duo behind these hybrid synthetic/organic designs will be the first to tell you: even they are not sure what the piece will look like when the resin solidifies and the finished object is revealed. Michael Thomas Host and Tanja Hinder of mth woodworking in Vancouver, BC, use sections of trees ranging from 60 to 600 years old to craft new works. The idea? Chaotic nature moves into contemporary contexts (and can be easily cleaned and eaten off of) but still use 100% all-natural materials. Usually using the base of trees essentially as is, they decide how best to feature its inherent shape with a minimalist resin addition – rather than first imaging the result, then working to produce it.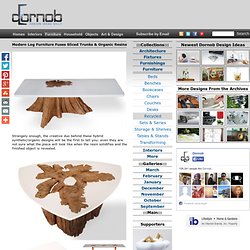 Modern Log Furniture Fuses Sliced Trunks & Organic Resins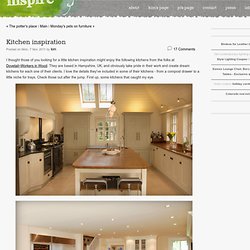 I thought those of you looking for a little kitchen inspiration might enjoy the following kitchens from the folks at Dovetail~Workers in Wood. They are based in Hampshire, UK, and obviously take pride in their work and create dream kitchens for each one of their clients. I love the details they've included in some of their kitchens - from a compost drawer to a little niche for trays. Check those out after the jump. First up, some kitchens that caught my eye.
Kitchen inspiration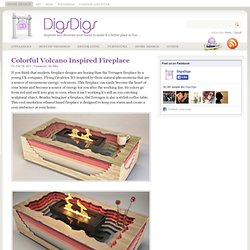 If you think that modern fireplace designs are boring than the Terragen fireplace by a young UK company, Flying Cavalries. It's inspired by those natural pheonomena that are a source of enourmous energy: volcanoes. This fireplace can easily become the heart of your home and become a source of energy for you after the working day. Its colors go from red and melt into gray so even when it isn't working it's still an eye-catching sculptural object.
Colorful Volcano Inspired Fireplace
Contemporan is made up of more than 10.000 companies worldwide that live and breathe contemporary design.With our selective eye, each company is handpicked to help you easily and practically immerse yourself in this high-creative and aesthetic environment. The home page informs you about what's hot and trending in the industry, everyday-- directly from the companies themselves.We launched in March of 2010. Now, Contemporan guides inspires and informs more than 41,000 unique visitors each month. To contact us or suggest a company, please send your email to: info@contemporan.com.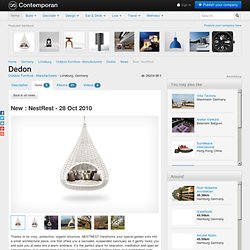 New : NestRest - Contemporan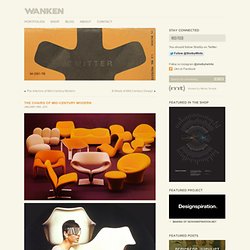 January 3rd, 2011 It's a new year and along with it comes a remarkable collection via Flickr from one my most-favorable categories: Mid-century Modern. These chairs come from the 50s, 60s, and 70s; while some lived on, a number fell by the wayside for obvious reasons.
The Chairs of Mid-Century Modern
elisa strozyk: wooden carpet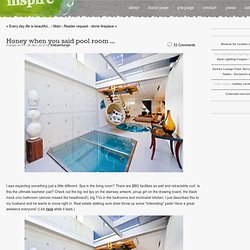 Pages Search Jo on Instagram Kim on Instagram Kim's twin sister's blogKim's fav decor shops in Ottawa
Honey when you said pool room ...
Magic Box | Email Junk
Carpentry - Expanding Table
Disappearing Doorknob Concept
In bed with good design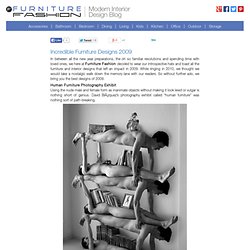 Incredible Furniture Designs 2009
In between all the new year preparations, the oh so familiar resolutions and spending time with loved ones, we here at Furniture Fashion decided to wear our introspective hats and toast all the furniture and interior designs that left an impact in 2009. While ringing in 2010, we thought we would take a nostalgic walk down the memory lane with our readers. So without further ado, we bring you the best designs of 2009.Human Furniture Photography Exhibit Using the nude male and female form as inanimate objects without making it look lewd or vulgar is nothing short of genius. David Blázquez's photography exhibit called "human furniture" was nothing sort of path-breaking. Share on Facebook Share on Pinterest Share on Twitter Share on GooglePlus Patio and Outdoor FurnitureRoyal Botania reveals the more glamorous side of patio furniture with their Wave Hammock.
Resource Furniture: Italian-Designed Space Saving Furniture
Rafael Morgan: furniture
Click on the images to make them larger The HEX is another project for the U.D.O Collection (Unidentified Design Object). It works as a cloth hanger, a coat rack, a book shelf or whatever you want. Its modular design allows you to use one or many of them and it´s supposed to be produced in several cool gradient colors.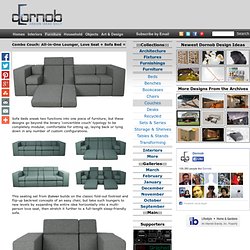 Combo Couch: All-in-One Lounger, Love Seat + Sofa Bed = « Dornob
Sofa beds sneak two functions into one piece of furniture, but these designs go beyond the binary 'convertible couch' typology to be completely modular, comfortable for sitting up, laying back or lying down in any number of custom configurations. This seating set from Zuiver builds on the classic fold-out footrest and flip-up backrest concepts of an easy chair, but take such loungers to new levels by expanding the entire idea horizontally into a multi-person love seat, then stretch it further to a full-length sleep-friendly sofa. Each modular segment can be flipped in, out, up or down as desired by the people using each part of the seating space – a pair of chairs can be formed within the larger whole of the couch, or the entire system can open and accommodate a couple comfortably. Smaller versions are also interesting craft experiments, but the purpose seems less clear in a simple lounge chair variant.
what a makeover! this made me feel 'myownapartamentsick' even more than ever :)bulb-lamp is great, i also made something like that, but there were less bulbs so the effect wasn't that stunning. love the shower, look really great, also the brick wall and, what surprised me, that green tone in the bedroom. you had great ideas and you fortunately put them into effect. the one thing i dislike is a study room. i hate that desk and chair, they just so boring actually. but i adore the red wall and those cat-things, sorry, i have no idea how to call it. ;) great job!
A completely renovated first apartment
Bike Furniture Design
Interior Design, Home Design Ideas & Modern Architecture Blog Magazine