Tools
Helium - App Sync and Backup. La aplicación Backup Your Mobile puede realizar copias de seguridad y restauración: contactos, mensajes SMS, MMS, registros de llamadas, ajustes del sistema, configuración segura, contraseñas wifi, diccionario del usuario, APN, citas del calendario,Aplicaciones de usuario, marcadores y el historial del navegador.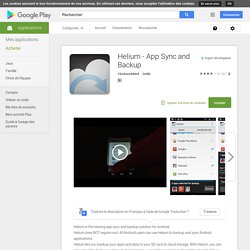 Copias de seguridad se almacenan en la tarjeta SD o en la memoria del dispositivo, también es posible almacenar datos en Google Drive o Dropbox. Es posible programar copias de seguridad automáticas. La aplicación puede cargar automáticamente copias de seguridad en Google Drive y Dropbox. Carbon. Helium Desktop Windows Mac (10.6+) Linux (shell script + adb)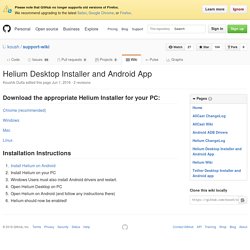 Www.stanford.edu/class/cs107/other/gdbrefcard.pdf.
IST- Creating Equations in Microsoft Word. Microsoft (MS) Word 2007 has a built-in equation editor which is now the default when you create equations.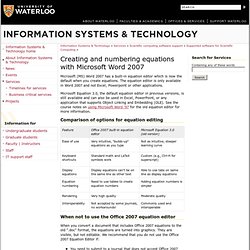 The equation editor is only available in Word 2007 and not Excel, Powerpoint or other applications. Microsoft Equation 3.0, the default equation editor in previous versions, is still available and can also be used in Excel, PowerPoint, or any application that supports Object Linking and Embedding (OLE). Modifier les variables d'environnement - Vista. If you log on by using a standard user account in Windows Vista, you cannot modify user environment variables in the System Properties dialog box.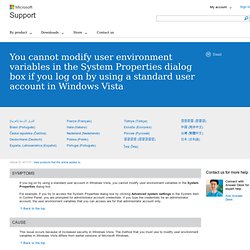 For example, if you try to access the System Properties dialog box by clicking Advanced system settings in the System item in Control Panel, you are prompted for administrator account credentials. If you type the credentials for an administrator account, the user environment variables that you can access are for that administrator account only. GanttProject Home. American keyboard. About:config. From MozillaZine Knowledge Base about:config is a feature of Mozilla applications which lists application settings (known as preferences) that are read from the profile files prefs.js and user.js, and from application defaults.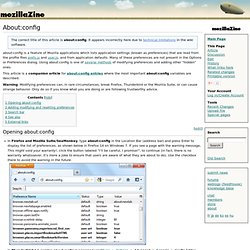 Many of these preferences are not present in the Options or Preferences dialog. Using about:config is one of several methods of modifying preferences and adding other "hidden" ones. This article is a companion article for about:config entries where the most important about:config variables are described. Warning: Modifying preferences can, in rare circumstances, break Firefox, Thunderbird or the Mozilla Suite, or can cause strange behavior. So You Want Your Own Bookmark Icon, Huh? - www.htmlgoodies.com. ...use these to jump around or read it all [The Icon] [Placing the Icon] [Wait!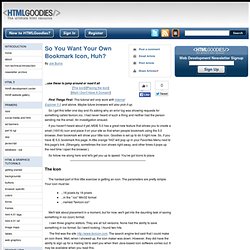 I Don't Have A Domain!] How to Recover Data From Hard Drive. If you are reading this article you are probably desperate, but before you panic let me tell you that there is hope, and there is probably more hope than you think….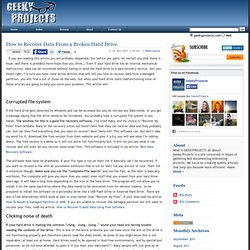 Even if your hard drive has an internal mechanical malfunction, data can be recovered without having to send the hard drive to a data recovery service. Yes! You heard right, I'm sure you have come across articles that will tell you how to recover data from a damaged partition, you will find a ton of those on the web, but when your hard drive starts malfunctioning none of those articles are going to help you solve your problem, This article will. Try free data recovery software to view deleted files: Recover My Files. 100% Safe . 100% Secure .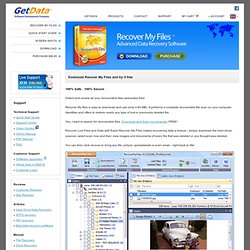 Detect and review all your recoverable files absolutely free! Recover My files is easy to download and use (only 4.64 MB). It performs a complete recoverable file scan on your computer. Identifies and offers to restore nearly any type of lost or previously deleted file. Free Data Recovery Software to free recover deleted files and recover formatted or corrupt hard drives - EASEUS Data Recovery Wizard Free Edition.
---