Movies
Iron Man (2008) - Quotes
Christine Everheart: Mr. Stark! Christine Everheart, Vanity Fair magazine.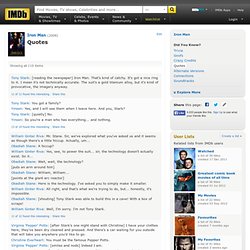 Senator Stern: I think we're done with the point that he's making. I don't think there's any reason... Tony Stark: The point is you're welcome, I guess. Senator Stern: For what? Tony Stark: Because I'm your nuclear deterrent.
Iron Man 2 (2010) - Quotes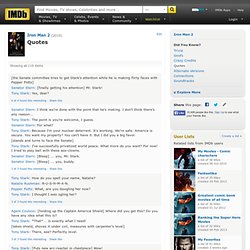 Iron Man 3 (2013) - Quotes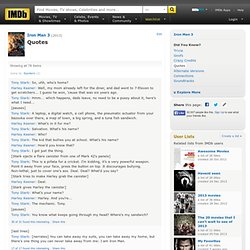 The Mandarin: Some people call me a terrorist. I consider myself a teacher. America.
Forums : User Reviews : Marter to the Movies: Cloud Atlas
If you'd like, you can sit back, relax, and LISTEN to this post, narrated by yours truly. Just click the PLAY button below.
One Drop in a Limitless Ocean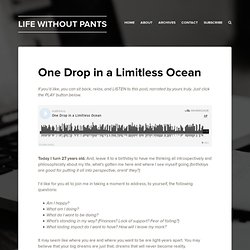 Watch Once Upon A Time Serie Online
Download VLC Media Player 1.0.0 RC1
VLC media player is a highly portable multimedia player for various audio and video formats as well as DVDs, VCDs, and various streaming protocols without external codec or program.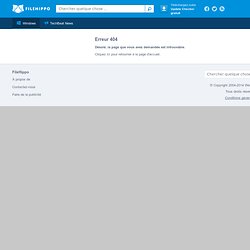 Filmes em Breve nos Cinemas - InterFilmes.com
Horaires et séances de cinéma sur Paris
Les sorties cinéma MK2 Bibliothèque
Sound of Music - 40th Reunion
Dear Lifehacker, I've read about how HTML5 will change the way I use the web , but it seems like the biggest example of HTML5 in action is on sites like YouTube—which don't support my favorite browser, Firefox.
Can I Play HTML5 YouTube Videos in Firefox Right Now?