ENGLISH LANGUAGE
What are 'Mrs' and 'Ms' short for? The abbreviations Mr and Mrs are in common use, and are straightforward to pronounce when we see them written down: an approximation would be 'mister' and 'missus'.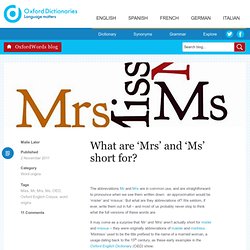 But what are they abbreviations of? We seldom, if ever, write them out in full – and most of us probably never stop to think what the full versions of these words are. It may come as a surprise that 'Mr' and 'Mrs' aren't actually short for mister and missus – they were originally abbreviations of master and mistress. 'Mistress' used to be the title prefixed to the name of a married woman, a usage dating back to the 15th century, as these early examples in the Oxford English Dictionary (OED) show:
What's Your Reaction? (Preferences: Gerund and Infinitive) Fifteen London | Welcome page for the flagship London restaurant | Jamie Oliver (UK) Participles in boxes « A Muse Amuses. Yesterday I was standing in for a colleague who's gone to Disney with her kids, and so I was teaching an Upper Intermediate 2 class (they're preparing for FCE in december).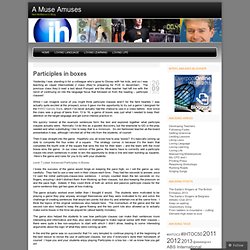 The previous class they'd read a text about Pompeii and the other teacher had left me with the remit of continuing on into the language focus that followed on from the reading – participle clauses! While I can imagine some of you might think participle clauses aren't for the faint hearted, I was actually quite excited at the prospect, since it gave me the opportunity to try out a game I designed for the IHWO Games Bank, which I've never actually had the chance to use in a class before.
Translator noun. The most popular online dictionary and thesaurus for learners of English British English Learn Share Develop About Help.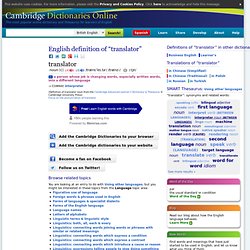 English for Airline Staff : Vocabulary - ESL. August Calendar Template. English Grammar - Tag questions. Form auxiliary verb + subject We use the same auxiliary verb in the tag as in the main sentence.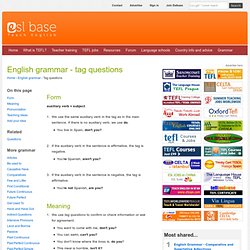 Lesson A word order in questions (1) History - British History in depth: Ages of English Timeline. Welcome to LearnEnglish Kids. We've sent a message to your email address with your username and password.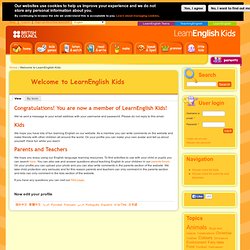 Please do not reply to this email. We hope you have lots of fun learning English on our website. POSTER: 7 Easy Icebreakers You Can Do With Post-It Notes. Create a Crossword Puzzle! Daily Critical Thinking Quick Prints Puzzles.
Hotmail - tutayalda. Text Builder.
TEACHER RESOURCES. INTERACTIVE TEACHING. VOCABULARY. Search - pearltrees. Be into - traducción de español - Diccionario Inglés-Español de Word Magic. Debemos explicar que este Diccionario Bilingüe En Línea incluye todo: Word Magic Dictionary & Tools Professional (diccionario bilingüe de referencia general Inglés-Español), nuestra versión completa del Diccionario Médico, Diccionario de Leyes, Diccionario de Negocios y Finanzas y del Diccionario de Informática.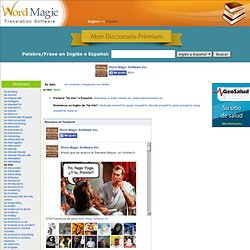 Usted puede comprarlos por separado para instalar en su PC y además como accesorios para su Microsoft Word y Excel. Haga clic aquí para comprar nuestro Paquete Completo de Diccionario General, que incluye imágenes, definiciones y ejemplos de uso. El programa de Diccionario Bilingüe En Línea que le brindamos aquí es un servicio gratuito de Word Magic Software Inc.
---