Online music
April 3 2013 STREAM: Deerhunter - Monomania "Monomania" seems like the moment where Deerhunter , clearly one of the best bands of the era at this point, enters their '90s Sonic Youth phase where things become crunchier, scuzzier and every move is a grand comment on rock spectacle. They unveiled this one on the Jimmy Fallon program last night, and it was one of the more subversive and exciting late night performances in recent memory – all 4:30am gore and rotting rock 'n' roll. Highest recommendation. STREAM: Zomby - W I T H L O V E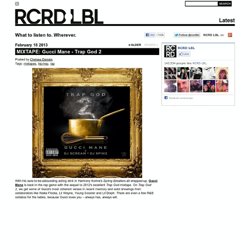 Underground Music | Find New Music & Indie Bands - MadeLoud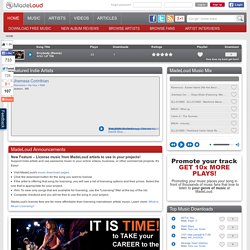 Indie Bands & Underground Music Fans! MadeLoud.com is a place to find new music and support independent artists. MadeLoud is a social networking site for your own music or indie band, and a hub for fans in general to feed their obsessions by reading about and listening to new bands & solo artists. MadeLoud allows users to download free music legally direct from the artists or purchase music licenses for commercial use, all in once place with just a few clicks. We are a community at MadeLoud and we pride on taking an active interest in our bands and fans.
The Ultimate Chart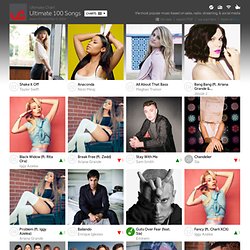 How did we reach the Ultimate? By standing on the shoulders of giants. The Ultimate Chart is an unprecedented aggregation of timely, relevant metrics and a product of our friends' and partners' hard work and well-deserved success. We analyze and integrate information about music everywhere -- from iTunes and YouTube and VEVO and Clear Channel and Facebook and many, many others. How do we put it all together?
Hang Out, Listen Together.
yTunes :: Home Page
Mielophone
Mashup Media, Inc. ("MASHUP") makes reasonable efforts to protect the privacy of your personal information. This privacy policy was created to demonstrate our commitment to fair information practices. This policy covers MASHUP's use of personal information that MASHUP collects when you use the website at www.mashup.com (the "Site").