Figolu
Thomas Bucher
The complete Google+ cheat sheet.
Consumérisme
Development. Sport. Gogoye's Feeds (1247) Fun. Delicious. Thomas Bucher. Figo's Blog. Thomas Bucher (gogoye) Video Games. Veille. VR. Game Engines. Drones. Light probes. Hello everyone.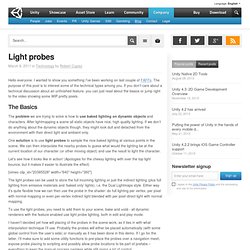 I wanted to show you something I've been working on last couple of FAFFs. The purpose of this post is to interest some of the technical types among you. If you don't care about a technical discussion about an unfinished feature, you can just read about the basics or jump right to the video showing some WIP pretty pixels. The Basics. Game Development Tool.
Rendering
Contacts. A VR Geek's Blog. During last week-end, along with six fellow VRGeeks, we participated in the Global Game Jam 2013 for some non-professional VR fun.
While the four other VRGeeks created two other teams, I teamed with Judith Guez to work on an idea that was in my head for quite some time: create an efficient escape room in VR. The theme this year was the sound of a heart beat. We decided to use a candle as a metaphore for the heart beat. (But the focus changed a bit during the jam.)
Collegues
Photo. Software. Photographie. National Geographic Photo of the Day. April 20, 2014 Photograph by Jayanta Roy, National Geographic Your Shot "I always like to travel in the Himalaya," says Your Shot contributor Jayanta Roy.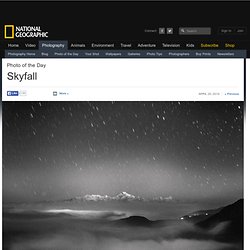 "This photo is a previsualization; I had wanted to capture a rain of stars over Kanchenjunga for a long time, so I chose the location and timing, which is at almost midnight.
Friends. Trips. Friche. Events. Other. Gallery Samples. Photos / 3D et plus. Great Photographers. Work.
---