I want this
Skyline Skinny Jeans - NYC in Clothes at Nasty Gal. Incognito Sunglasses S1 Black Mustache Wayfarer 7095 - Private Island Party. Funny T-shirt: Darth Vader on Walker Playing Polo T-shirt | Picture 21903. Sir Thing Ring | Mod Retro Vintage Rings. /productshots/0105/8074/c0962fdbf0dd343dad1fa6425a8ac955.jpg?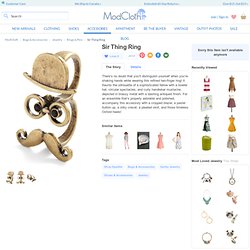 1333662445/productshots/0105/8084/30eae98cbb8d1924161594afd98e582d.jpg? 1333662455/productshots/0105/8098/25207d8daf4dbeca4ffba97e4d0a5b57.jpg? Reactive Paint. Shi Yuan has created a way to turn normally passive things into something with a life of its own.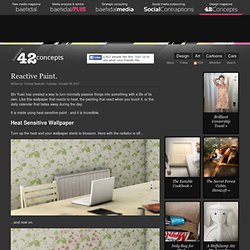 Like this wallpaper that reacts to heat, the painting that react when you touch it, or the daily calendar that fades away during the day. It is made using heat sensitive paint - and it is incredible. Heat Sensitive Wallpaper Turn up the heat and your wallpaper starts to blossom. My Style / Scale Maille Gauntlets Knitted Dragonhide Armor by Crystalsidyll, $119.00. My Style / Dragonhide Armor Gauntlets Pheonix knitted scale by Crystalsidyll, $55.00. Cute / better than a night light. Key with Heart shaped hole DE185 Flexible Silicone by MoldShop. ♥ (Embellishment shown in photo is for display purposes only) ♥Handmade Silicone Mold is Flexible and there is no need for any releasing agents, talc, or oils when removing copy from mold. ♥ Bake with mold up to 395 degrees. ♥ Each Mold is tested for a great impression. ♥ Mold clean-up is easy with hot water & soap. ♥ Mold may be used for: Crafting, Jewelry, Wax, Candy making, Food, Resin, PMC, Soap making, Polymer Clays, Sculpey, Fimo, and Paper Clay.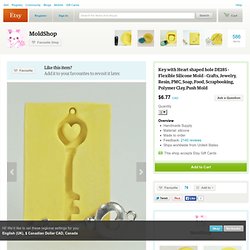 SCLW LED Guitar Picks. Fashion faves / twisted peplum dress. For the Home / Super cool swings for the yard! Nails, Diamonds, Rings, and Pretty things / Chic leaf ring that you can move your finger around in! Love! Nails, Diamonds, Rings, and Pretty things / funky ring. 12 Unusual and Creative Alarm Clocks. Creative and unusual alarm clock designs that will spice up your morning.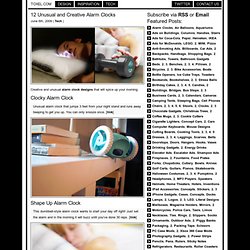 Clocky Alarm Clock Unusual alarm clock that jumps 3 feet from your night stand and runs away beeping to get you up. Accessories / OH MY GOD, YES! Hammock tent. Alice in Wonderland Book Charger for iPhone 4S and by CANTERWICK. Cafe Soleil Fan Coral Hammock Chair Swing Set. Spectacular is the only way to describe the luxurious feel of this simple and sophisticated Hammock Chair Set!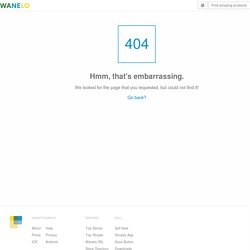 Additional Info: Weight Capacity of 250 lbs. Measures approx 25"W (at seat) x 30"D x 47"H (from top loop). Strong Chilean Pine 33" Wooden Spreader Bar. Hangs on a patio, tree branch, or swing set. Saavy Lady Shoppers. Fox Fur Nebula iPhone Case by Starstuff | Society6. Scotch on the mustache rocks, anyone? Musical Notes Decorative Linen Pillow Cover in by pillows4fun. 500XL GIANT Earbud Speakers | Shop Fred & Friends Now | fredflare.com.
Birgitte - Urban Balance Curve Porch Swing Chair Great Hammocks - DL021TW. Birgitte - Urban Balance Curve Porch Swing ChairGreat Hammocks - Model - DL021TW Enjoy the open-air of sunshine or moonlight on your deck or patio with the urban balance curve.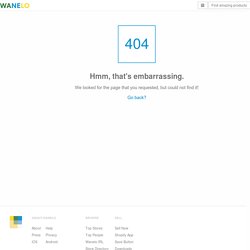 The gentle contours of this hanging chair set will enhance any outdoor living design. Weight capacity: 300 Materials Epoxy-coated aluminum frames w/ resin wicker Hardware Eye lag S-hook Chain Cushions One comfy pillow Easy to maintain, the gorgeous-looking synthetic weave furniture focuses on appealing modern shapes without neglecting comfort. Recommended under shade for longevitySimple assembling require.
Apparel / love notes and anecdotes. Hersheson | Hershesons Hair Bow Large at ASOS. Dress me up. / i want i want i want. For the Home / cute sofa. 15 Cool Alcove Beds. Home design DIY Kids Weddings Fashion and Style FOOD Cool stuff 15 Cool Alcove Beds Alcove beds are naturally fun for kids.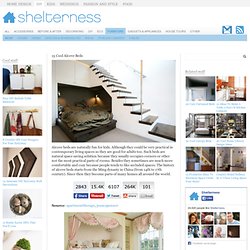 Cool / This makes me smile!! superuse.org/... Products I Love / баня в бяло - Google Изображения. Products I Love / Products I Love / Giant Birdnest. I desperately need it! Products I Love / I didnt know I wanted a jellyfish until now... Products I Love / . Products I Love / ivy bike lock. Cool / Glow in the dark Jelly fish Lamp, made from dead Jelly fish, I so want one! Products I Love / !!! What Would You Do With A Spray-On Antenna? Internet Everywhere, For One | Co.Design: business + innovation + design - StumbleUpon. This is part of Future Forward, a new, semi-regular series exploring how cutting-edge technologies might be applied.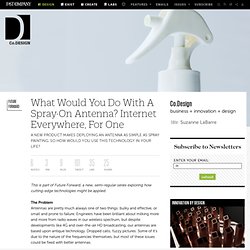 The Problem Antennas are pretty much always one of two things: bulky and effective, or small and prone to failure. Engineers have been brilliant about milking more and more from radio waves in our wireless spectrum, but despite developments like 4G and over-the-air HD broadcasting, our antennas are based upon antique technology. Dropped calls, fuzzy pictures: Some of it's due to the nature of the frequencies themselves, but most of these issues could be fixed with better antennas. The Breakthrough A company called Chamtech has developed a nano-capacitor-infused spray, a very powerful antenna in a can. To deploy it, just spray. Berries - Miracle Fruit USA. Peacock 2 iPhone Case by SSC Photography | Society6 - wanelo. Rotating bedroom. Future Computer by Jakub Záhoř & Yanko Design - StumbleUpon.
Future Touch Tech This concept computer-of-the-future by designer Jakub Záhoř allows the user to operate the device anywhere they can find a glass surface.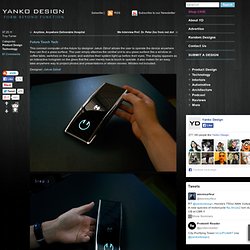 The user simply attaches the central unit to any glass surface like a window or coffee table, switches on the power, and watches their system light up before their eyes. Hello Talk Bubble - Conversational Paperclips - Desk Accessories - Office Desk Toys, Geek Swag & Cool Gadgets at KlearGear.com. HACKED 2GB USB FLASH DRIVE. Scumbag teacher shall not pass you all. Lowest Price | ThisIsWhyImBroke.com. Awesome library is awesome. For The Home / : ) Discover Products that Match Your Personality. Hand USB sticks @ Sirtified | Cool Design Exclusively for Guys | This Is Why I'm Broke.
Sweet Dreams.
---