DISEÑO
The Old Painted Cottage, Unique Goods and Curious Finds
Magazine - Erotica
We are constantly impressed by the creativity and resourcefulness of our readers. Latest exhibit? This homemade wall-mounted spice rack David created for his kitchen.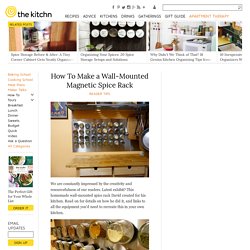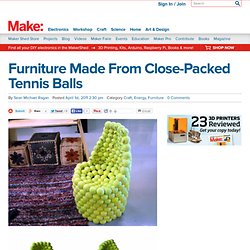 Make: Online | Furniture Made From Close-Packed Tennis Balls
Actually these HEX chairs from designer Hugh Hayden made the rounds back in 2009, but they're just now coming across my radar via this round-up of tennis ball furniture that recently tripped one of my Google auto-alerts. There are plenty of unusual chairs in the world, and though I like these better than many, I'm more interested in Hayden's process for joining the tennis balls together. He has done pretty well selling them, I think, so it's perhaps understandable that Hayden hasn't published an Instructable giving away all his secrets just yet.
Lego Island - Ideas