Fantasy Authors
R. A. Salvatore
Terry Goodkind: The Official Author Website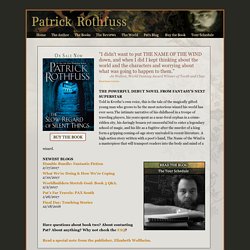 Read more reviews THE POWERFUL DEBUT NOVEL FROM FANTASY'S NEXT SUPERSTAR Told in Kvothe's own voice, this is the tale of the magically gifted young man who grows to be the most notorious wizard his world has ever seen.The intimate narrative of his childhood in a troupe of traveling players, his years spent as a near-feral orphan in a crime-ridden city, his daringly brazen yet successful bid to enter a legendary school of magic, and his life as a fugitive after the murder of a king form a gripping coming-of-age story unrivaled in recent literature. A high-action story written with a poet's hand, The Name of the Wind is a masterpiece that will transport readers into the body and mind of a wizard.
Podcast: Play in new window | Download (Duration: 1:09:08 — 47.6MB) Patrick Rothfuss, author of The Name of the Wind and The Wise Man's Fear, tells us who he'd spend eternity with on a desert island, who'd win if he were to wrestle Brandon Sanderson, and why he's tired of questions about his mighty beard. He also discusses the somewhat subversive nature of his work, and tells us a bit about what we can expect from the conclusion of book 3.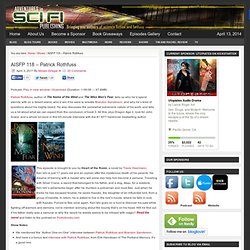 AISFP 118 – Patrick Rothfuss — Adventures in SciFi Publishing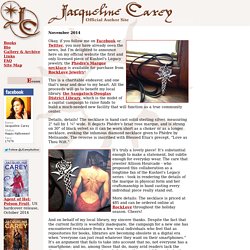 Jacqueline Carey's Official Author Site
So I emptied out all the change that was in my purse, went over and placed it in his bowl. It wasn't a lot, just the equivalent of a dollar or so, but the old man beamed as though I'd given him a fortune, and clasped my hand warmly in his. It felt very much like receiving a blessing, and in that moment, it seemed to me that that was all he wanted.
Worldbuilders hit its goal, so we're going to give this write-a-thon thing a try. I've settled on this Friday, January 17th, from 2:00 p.m. Mountain time until 7:00 p.m.