Content Marketing Strategies 2013
Before you can implement any of these Content Marketing Strategies • You must complete an Audit of your Social Media Footprint. In other words, you need to ID what socials you are active on now • which ones are missing • which socials your prospects and customers and clients are active on • which ones you have the best reputation on Dec 29
15 Rocking Content Marketing Tools with Advice
Building Personal Brand Authority Online via Content & Social SEO
Date posted: July 11, 2013 The rapidly evolving fields of Content and Social Media converge in a very busy intersection of marketing objectives, strategy, tactics and tools.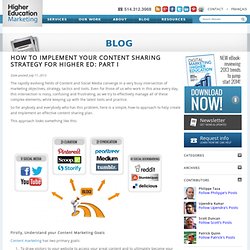 How to Implement Your Content Sharing Strategy for Higher Ed: Part I
Content marketing is white hot!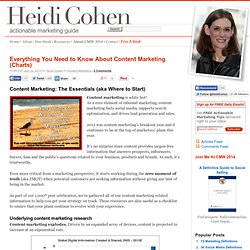 Everything You Need to Know About Content Marketing (Charts) - Heidi Cohen
Curation Tools by Formats & Tech
The Ultimate Content Marketing Plan Outline
February 13, 2013 Content, marketing, SEO — it's all the same to me. And that's exactly how you should approach your content marketing strategy.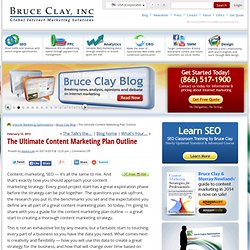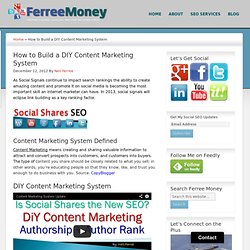 As Social Signals continue to impact search rankings the ability to create amazing content and promote it on social media is becoming the most important skill an internet marketer can have.
How to Build a DIY Content Marketing System
How to Build and Operate a Content Marketing Machine – Marketo Resources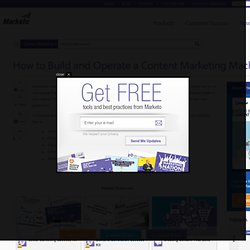 Marketers now know that they must become publishers. Content drives conversion, nurtures leads, and is the Yin to your social Yang.
How to Build and Operate a Content Marketing Machine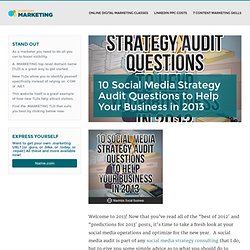 Social Media Audit Neil Scaffer
Don't expect an internal request from your Audit Department – you need to be proactively auditing your social media strategy.