Empaque y diseño
CO., LTD./Tea/tea maker. Gloria Jeans Cafe - Puuk Arquitectura. Proyecto: Gloria Jeans CafeArquitecto: Puuk ArquitecturaUbicación: Ciudad de México, MéxicoConstrucción: Puuk ArquitecturaFecha: 2009Fotografía: Cortesía Puuk Arquitectura El proyecto consiste en la creación de una franquicia de Gloria Jeans Coffee en un terreno irregular ubicado en la Colonia Bosques de las Lomas.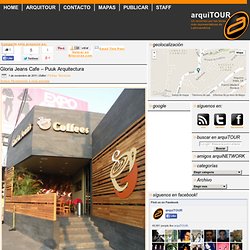 El concepto se origina en la separación del local en dos áreas: operativa y la terraza con mesas. El área operativa cuenta con la barra de preparación y de atención, así como de la contrabarra y caja de cobro. Ecodiseño de Productos y Servicios | Instituto Superior de Medio Ambiente. La apuesta por la innovación es, sin duda, una exigencia para sobrevivir en mercados cada vez más globalizados, en los que las empresas deben competir mediante la incorporación continua de nuevas tecnologías y el desarrollo sistemático de nuevos conceptos, procesos y productos.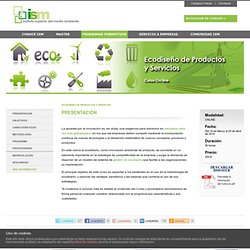 En este marco el ecodiseño, como innovación ambiental de producto, se convierte en un elemento importante en la estrategia de competitividad de la empresa y surge la demanda de disponer de un modelo de sistema de gestión de ecodiseño que facilite a las organizaciones su implantación. El principal objetivo de este curso es capacitar a los asistentes en el uso de la metodología de ecodiseño, y exponer las ventajas, beneficios y las mejoras que conlleva el uso de sus estrategias. Te invitamos a conocer más en detalle el contenido del Curso y encantados resolveremos de forma personal cualquier cuestión relacionada con el programa,sus características y sus cualidades.
Ausonia. Swoon Cookie Crafters. Device Printshop Handcrafted. Device Printshop is a public access letterpress and screen printing studio located in The Wherehouse, mother ship of Krankies Coffee in Winston-Salem, NC.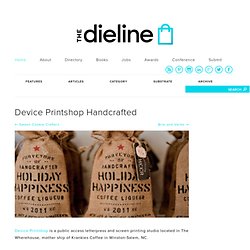 This year as a holiday gift coffee liqueur was handmade using local coffee and moonshine from our friends at Krankies Roasters and Piedmont Distillers. The packaging for the concept was inspired by the burlap bags used for shipping unroasted beans. Ajándék Terminál Exhibition. "Ajándék Terminál exhibition, fair and auction was one of the Christmas events organized by Design Terminal, where Hungarian designers showcased their work.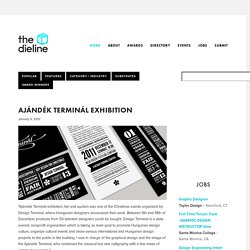 Between 9th and 18th of December products from 50 talented designers could be bought. Design Terminal is a state owned, nonprofit organization which is taking as main goal to promote Hungarian design culture, organize cultural events and show various international and Hungarian design projects to the public in the building. I was in charge of the graphical design and the image of the Ajándék Terminal, who combined the classical but new calligraphy with a few mixes of vintage typography. " Les meilleurs cocktails sur un beau poster. Alors voilà un poster qui est sympa, surtout pour ceux et celles qui aiment les bons cocktails et leurs compositions secrète.
Le poster est au pris de 25€ plus frais de port. Le niveau de qualité et de détail est hallucinant, et le résultat quand à lui est époustouflant. Au delà de cet aspect poster, c'est également un sorte d'infographie, mais papier, puisque l'on peut retrouver les proportions des différents ingrédients qui composent le cocktail.
Bay Photo Lab — Support | Troubleshooting Bay ROES. The Bay ROES application is based on Java: a programming language used in numerous cross-platform applications.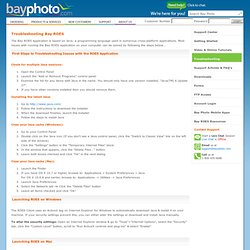 Most issues with running the Bay ROES application on your computer can be solved by following the steps below... Open the Control Panel Launch the "Add or Remove Programs" control panel Examine the list for any items with Java in the name. You should only have one version installed, "Java(TM) 6 Update 27". Paper+ typography on the Behance Network. Create A Website. Garden Organic | Collections | Keep Calm Gallery. Keep Calm Gallery is pleased to present the Garden Organic 'Grow Your Greens' collection.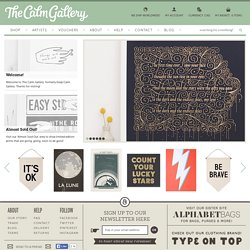 The collection launches with three fantastic limited edition screen prints, each inspired by the 'grow your greens' message. Garden Organic is the UK's leading organic growing charity dedicated to researching and promoting organic gardening, farming and food. Active Packs. "Active Packs, a healthier lunch-kit alternative, was anything but active in grocery aisles.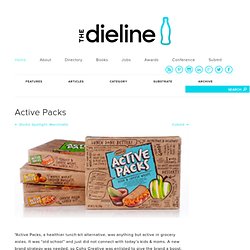 It was "old school" and just did not connect with today's kids & moms. A new brand strategy was needed, so Coho Creative was enlisted to give the brand a boost. While the Active Packs team worked to make the product more nutritious and delicious, Coho developed a new brand image that combined a lively personality, unexpected fun, and a touch of wholesome natural goodness. Now that Active Packs are ready to get back to action, lunch just got better! " Designed by Coho Creative. The CANADIAN DESIGN RESOURCE » Recycled Tube Light. Chairs. Best wallpapers. Omnimo 4.0 for Rainmeter by =fediaFedia on deviantART. 15 sitios para inspiración en diseño | Chucherías.
Drupal - Open Source CMS. Envasado de alimentos en atmósferas protectoras - Sectores > Alimentación | Abelló Linde s.a. España. -__ Productos - C A R T O B O L __- El sistema Bag In box permite conservar el producto con todas sus características y propiedades organolépticas hasta su vaciado total, ya que la bolsa se contrae a medida que se vacía, impidiendo de esta manera la entrada de aire.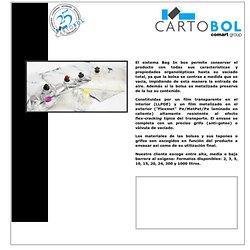 Además si la bolsa es metalizada preserva de la luz su contenido. Constituidas por un film transparente en el interior (LLPDE) y un film metalizado en el exterior ("Flexmet" Pe/MetPet/Pe laminado en caliente) altamente resistente al efecto flex-cracking típico del transporte. El envase se completa con un preciso grifo (anti-goteo) o válvula de vaciado. Los materiales de las bolsas y sus tapones o grifos son escogidos en función del producto a envasar así como de su utilización final. Design Arena | users. Idea Bounty | Crowdsourcing Platform | Creative Briefs & Ideas. Ziggurat Brands | Allinson. Bunches & Bunches. Bunches & Bunches Ltd. is a young gourmet food company founded in Jackson Hole, Wyoming with a passion for incredible food.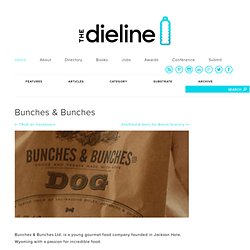 The company is now in Portland, Oregon and they're making some amazing treats (people and pets alike!) That are available at a growing roster of gourmet retailers like Dean & Deluca and others. Their newest product is a gourmet dog treat made from natural, wholesome ingredients. I really like the packaging design, which is unexpectedly elegant for dog treats. "The bag was letterpress printed - mainly because of the (small) size of the run and the stock bags we wanted to use. Popular Art Prints. 500. Package Design Blog. QR-Code Generator. TheDieline.com - Package Design Blog.
Dashwood Playing Cards. Packaging. Packaging of the World: Creative Package Design Archive and Gallery. Minne's Diner | Sussner Design Company. CBTL Single Serve Beverage Pods. Left Brain vs Right Brain by Mercedes | Pondly. QRhacker.com - Pimp your code! Gensler. Lee los terminos de uso de Wix.com.
---