Drinks
Butterbeer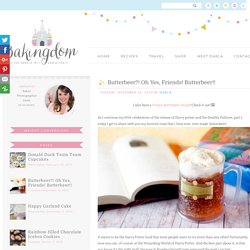 I also have a Frozen Butterbeer recipe!
Mimosa Jelly Shots, cut with an oval cookie cutter and skewered with edible flower petals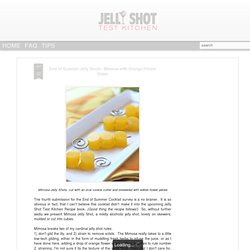 Jelly Shots - Mimosa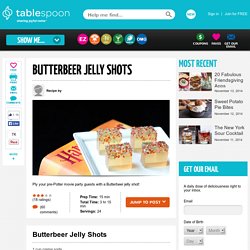 Butterbeer Jelly Shots
I have read the books and watched the movies. While I may attribute this to having a young stepson, who is an avid consumer of all things Potter, it's quite likely I would have followed the series anyway. Who can resist? It's just great entertainment! Clearly, I am not the only parent/grownup that feels this way. One of the most ardent recipe requests on the JSTK blog this spring and summer has been for "Something Potter –and in time for the movie release, please . . . ".
Lemon Drop Jell-O Shots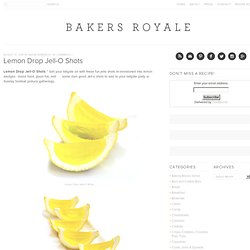 Lemon Drop Jell-O Shots ~ Get your tailgate on with these fun jello shots re-envisioned into lemon wedges. Good food, good fun, and . . . some darn good Jell-o shots to add to your tailgate party or Sunday football potluck gatherings. Lemon Drop Jello-O Shots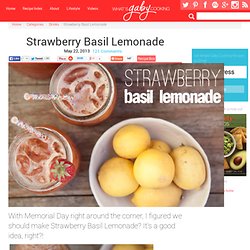 Strawberry Basil Lemonade
This Strawberry Basil Lemonade is coming to ya from the archives but I've given it a bit of a face lift. Strawberry Basil Lemonade was basically the first drink recipe I ever post on WGC and it's been my most requested drink ever since. It's a refreshing blend of homemade lemonade that gets fresh strawberries and basil pureed into the mixture. Depending on who's enjoying this with me, I'll add a glug or two of gin or just leave it "virgin" and enjoy it over some ice. Either way, it's the best drink out there and you should probably be drinking this come Monday by the pool working on your tan.