Drinks
Butterbeer. I also have a Frozen Butterbeer recipe!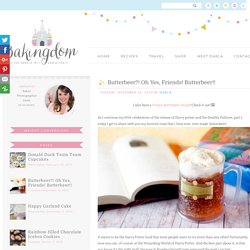 Check it out! As I continue my little celebration of the release of Harry potter and the Deathly Hallows, part 1, today I get to share with you my favorite treat that I have ever, ever made: butterbeer! It seems to be the Harry Potter food that most people want to try more than any other! Fortunately, now you can, of course, at the Wizarding World of Harry Potter. Jelly Shots - Mimosa. Mimosa Jelly Shots, cut with an oval cookie cutter and skewered with edible flower petals The fourth submission for the End of Summer Cocktail survey is a no brainer.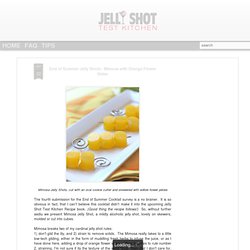 It is so obvious in fact, that I can't believe this cocktail didn't make it into the upcoming Jelly Shot Test Kitchen Recipe book. (Good thing the recipe follows!) So, without further aediu we present Mimosa Jelly Shot, a mildly alcoholic jelly shot, lovely on skewers, molded or cut into cubes. Butterbeer Jelly Shots. Lemon Drop Jell-O Shots. Lemon Drop Jell-O Shots ~ Get your tailgate on with these fun jello shots re-envisioned into lemon wedges.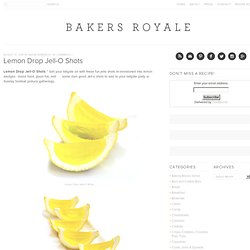 Good food, good fun, and . . . some darn good Jell-o shots to add to your tailgate party or Sunday football potluck gatherings. Lemon Drop Jello-O Shots. Strawberry Basil Lemonade. This Strawberry Basil Lemonade is coming to ya from the archives but I've given it a bit of a face lift.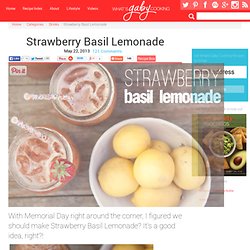 Strawberry Basil Lemonade was basically the first drink recipe I ever post on WGC and it's been my most requested drink ever since. It's a refreshing blend of homemade lemonade that gets fresh strawberries and basil pureed into the mixture. Depending on who's enjoying this with me, I'll add a glug or two of gin or just leave it "virgin" and enjoy it over some ice.
---