Drinks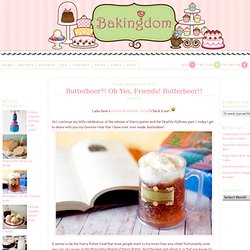 I also have a Frozen Butterbeer recipe !
Mimosa Jelly Shots, cut with an oval cookie cutter and skewered with edible flower petals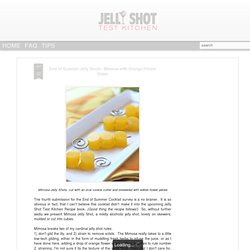 Jelly Shots - Mimosa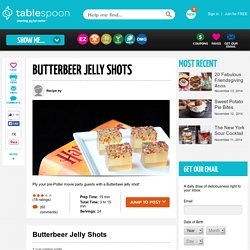 Butterbeer Jelly Shots
Posted July 12th, 2011 by jellyshottestkitchen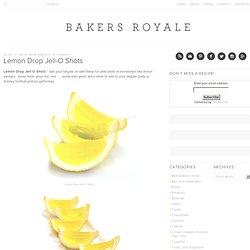 Lemon Drop Jell-O Shots ~ Get your tailgate on with these fun jello shots re-envisioned into lemon wedges. Good food, good fun, and . . . some darn good Jell-o shots to add to your tailgate party or Sunday football potluck gatherings.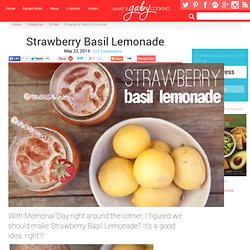 How many of you like lemonade?