Learn python & Django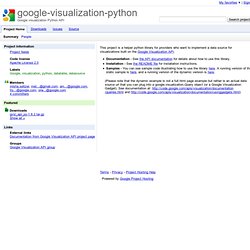 visualization-python - Project Hosting on Google Code
This project is a helper python library for providers who want to implement a data source for visualizations built on the Google Visualization API . Documentation - See the API documentation for details about how to use this library. Installation - See the README file for installation instructions.
By Anders Andreasen
Python for scientific use. Part I: Data Visualization LG #114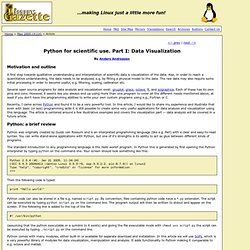 Examples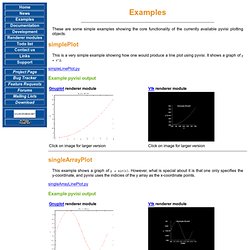 These are some simple examples showing the core functionality of the currently available pyvisi plotting objects.