Architecture
Tumidei is more than just a furniture company – they construct modern and relatively inexpensive (no, not cheap) pieces of furniture that they also create compositions from – interior design photos that you can use to shape your own space. These lofted bedroom interiors are brilliantly varied and are great space-saving solutions for cramped bedrooms. A lot of these lofted interiors are clearly designed for children and teens in terms of sizes, colors and material quality.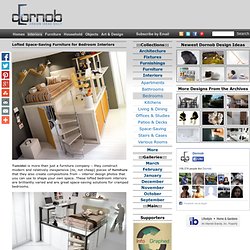 All-Season Ski House With Transparent Roof Located in a ski resort town in Japan, this wooden home has a keen focus on its natural surroundings. Designed by Naka Studio, a Tokyo-based firm, the home's livable space is expanded greatly by the semi-outdoor deck area under... See All Images...
Modern House Designs - Japanese Homes | Trendir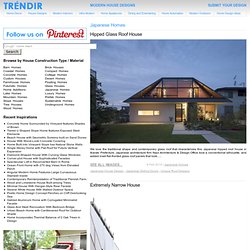 Contemporary Bedrooms from Patrick Baglino, Jr. : Designers' Portfolio 5523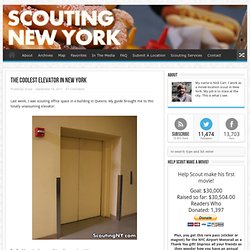 Last week, I was scouting office space in a building in Queens. My guide brought me to this totally unassuming elevator: Really, I have to show you this as I encountered it: WOW. It's like Willy Wonka built an elevator to the land of Oz!
EmailEmail Straight Line Designs is a one-of-a-kind workshop that has been operating out of Vancouver, British Columbia for the past 25 years. In addition to installations, sculptures and private commissions, designer Judson Beaumont and his staff of eight full-time craftspeople have designed and constructed a variety of wacky cartoon-style furniture and projects for public institutions and children's exhibitions throughout North America and abroad. Focused on quality and custom design, Judson's studio stays far away from mass production and is as imaginative as children themselves. Website: StaightLineDesigns.com 1.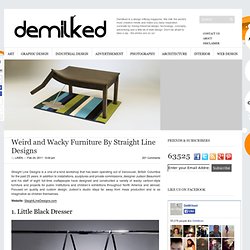 spaceprints.mp4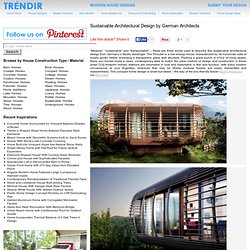 Like this article? Share it: "Modular," "sustainable" and "transportable" – these are three words used to describe this sustainable architectural design from Germany's Studio Aisslinger. The Fincube is a low-energy house characterized by its horizontal slats of locally grown timber enclosing a transparent, glass wall structure.
Sustainable Architectural Design by German Architects