TV
POPCORN HOUR A-100_A-110_B-110_S-210_WN-100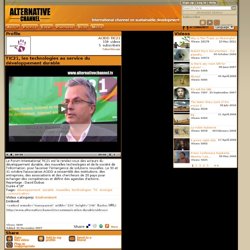 Le Forum International TIC21 est le rendez-vous des acteurs du développement durable, des nouvelles technologies et de la société de l'information, pour favoriser l'émergence de solutions nouvelles. Le 30 et 31 octobre l'association ACIDD a ressemblé des institutions, des entreprises, des associations et des chercheurs de 20 pays pour échanger des compétences et définir des agendas d'actions. Reportage : David Dubus Durée 4'18" Embed: URL: Views: 3069
Alternative Channel – TIC21, les technologies au service du déve
What Makes Miro So Amazing? Device Makers, Music Stores, Cloud Services why you need Miro and how to partner with us Works with your current music library It's very easy to switch from iTunes to Miro -- without any copying.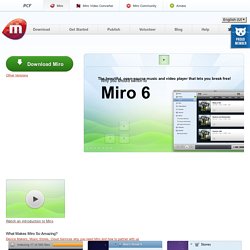 beta)
Si vous désirez créer votre propre émission de radio, vous pouvez envoyer vos dialogues à FOAD-SPIRIT qui se fera un plaisir de les mettre en ligne... Nous nous réservons tout droit de refuser un dialogue... Voici les acteurs de Radio Cyber FM : Animateur, Invité, appel auditeur et auditeur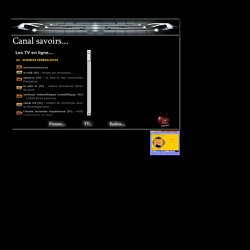 Actualités, Presses, TV et radios en ligne en toute liberté
Samsung TÉLÉVISEUR LCD LE40M86BD acheter comparer prix discount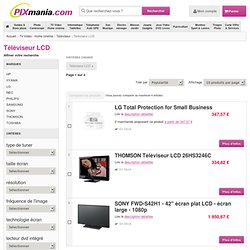 Vous souhaitez changer de télévision ? Pixmania a réuni pour vous de multiples modèles de téléviseurs LCD. Peu importe celle que vous choisirez, vous ne pourrez pas vous tromper.
TV