Jquery plugins
Quicksand, organisez vos données avec jQuery - Megaptery
Quicksand est un plugin jQuery qui permet d'organiser dynamiquement des listes de données.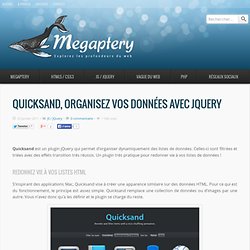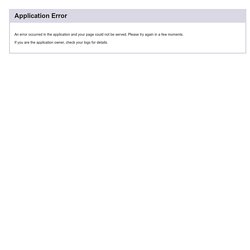 Flip is a jQuery plugin that will flip easily your elements in four directions. Try it
Light Trails Bokeh Blossoms Funky Painting Vintage Chandelier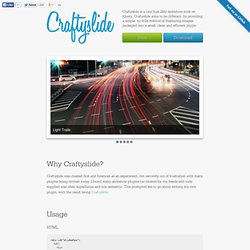 First, choose the ascensor name (default :'ascensor') AscensorName : 'myAscensor'
Jquery.ascensor.js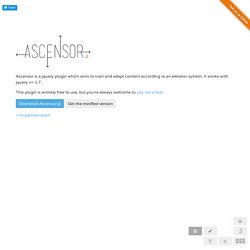 jQuery Timeline 0.9.5 - Dando vida al tiempo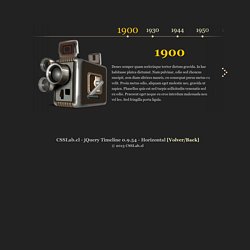 Donec semper quam scelerisque tortor dictum gravida. In hac habitasse platea dictumst.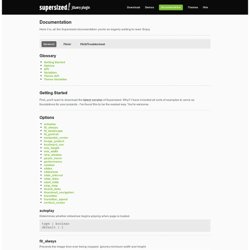 Supersized - Full Screen Background Slideshow jQuery Plugin
Here it is, all the Supersized documentation you're so eagerly waiting to read. Enjoy. Glossary
Slider Kit, sliding contents with jQuery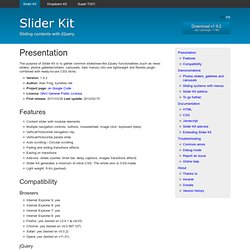 As many jQuery plugins, Slider Kit is a subtle combination of HTML, CSS and jQuery. The jQuery itself won't do any design or CSS. So you'll need to work on a CSS skin to get the design you want.
YoxView - jQuery image viewer plugin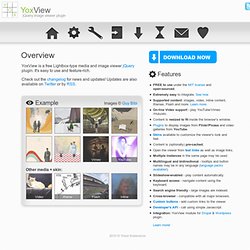 YoxView is a free Lightbox-type media and image viewer jQuery plugin. It's easy to use and feature-rich.