World War I and II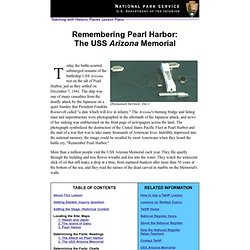 Remembering Pearl Harbor: The USS Arizona Memorial
T oday the battle-scarred, submerged remains of the battleship USS Arizona rest on the silt of Pearl Harbor, just as they settled on December 7, 1941. The ship was one of many casualties from the deadly attack by the Japanese on a quiet Sunday that President Franklin Roosevelt called "a date which will live in infamy." The Arizona 's burning bridge and listing mast and superstructure were photographed in the aftermath of the Japanese attack, and news of her sinking was emblazoned on the front page of newspapers across the land. The photograph symbolized the destruction of the United States Pacific Fleet at Pearl Harbor and the start of a war that was to take many thousands of American lives. Indelibly impressed into the national memory, the image could be recalled by most Americans when they heard the battle cry, "Remember Pearl Harbor." More than a million people visit the USS Arizona Memorial each year.
Browse clips of testimony addressing more than 50 different topics. Registered IWitness users can search and watch full length testimonies.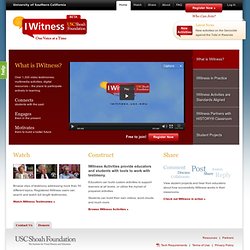 Powers of Persuasion
Photos of World War II Ships | World War II Database
An Overview of the Holocaust: Topics to Teach
The United States Holocaust Memorial Museum has identified topic areas for you to consider while planning a course of study on the Holocaust.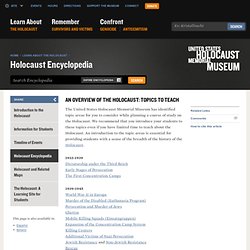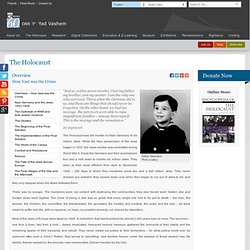 Gabor Neumann Photo Gallery "And so, within seven months, I lost my father, my brother, and my mother. I am the only one who survived.
How Vast was the Crime - Yad Vashem
Site Overview | Exploring JAI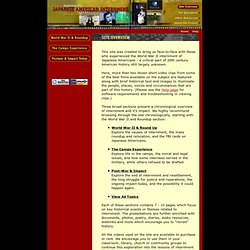 This site was created to bring us face-to-face with those who experienced the World War II internment of Japanese Americans - a critical part of 20th century American history still largely unknown.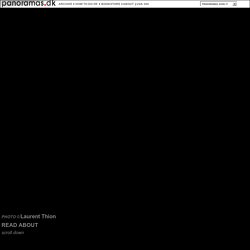 copyright @ Hans Nyberg - panoramas.dk · www.qtvr.dk · www.360-foto.dk · www.virtualdenmark.dk · Privacy Policy I panoramas.dk is hosted by: VRWAY
Animated WW2 Map Europe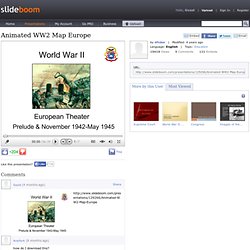 GERMAN EXPANSION 1933 – The Nazi Party came to power in Germany (the Third Reich forms).
World War Simulations | Educational History Games | World War 1 & 2 Simulations
Propaganda Posters
Each of the nations which participated in World War One from 1914-18 used propaganda posters not only as a means of justifying involvement to their own populace, but also as a means of procuring men, money and resources to sustain the military campaign.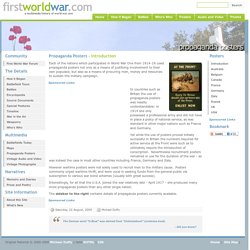 11 February 2012 Last updated at 19:58 ET
How war stories inspire children to learn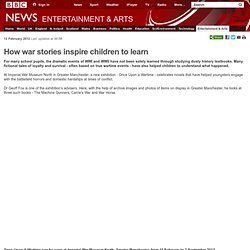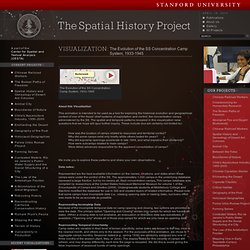 About this Visualization
Spatial History Project
History - World Wars: Animated Map: The Western Front, 1914 - 1918