Compress
Icons By Enliven Labs. Minify - Project Hosting on Google Code. News 2013-07-23 Minify 2.1.7 is released in response to a serious vulnerability discovered in all previous versions.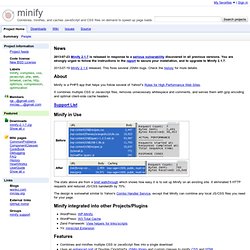 You are strongly urged to follow the instructions in the report to secure your installation, and to upgrade to Minify 2.1.7. CSS Formatter and Optimiser/Optimizer. UPX: the Ultimate Packer for eXecutables. News 30 Sep 2013: UPX 3.91 has been released.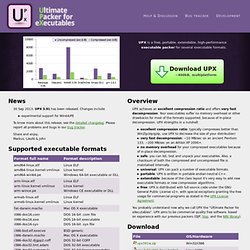 Changes include experimental support for Win64/PE.
---