Graphic Design Applications (2D)
Skencil, a vector drawing program
By: Paul Wilkins pwilkins at lashwhip dot com Pixelize is a program I wrote that will use many scaled down images to try to duplicate, as closely as possible, another image. Pixelize works by splitting up the image you want rendered (or duplicated) into a grid of small rectangular areas. Each area is analyzed, and replaced with an image chosen from a large database of images. Pixelize tries to pick images that best match each area.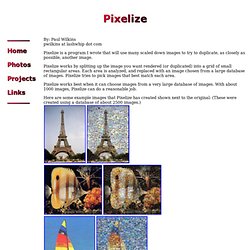 Katharina & Paul Wilkins' Home Page
Panorama Tools
Graphics Software with Style
Krita
2D Animation Tool Kit | Free your imagination!
KoverArtist is a program for the fast creation of covers for cd/dvd cases and boxes. The main idea behind it is to be able to create decent looking covers with some mouseclicks. The project started from my need for some decent covers for the films I record from television and then often burn on dvd for archiving.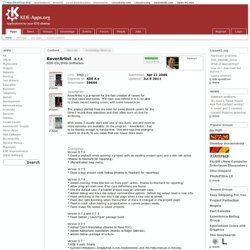 KoverArtist KDE-Apps.org