Presentation
LiveWeb - insert and update web pages real-time in PowerPoint. Use LiveWeb to insert web pages into a PowerPoint slide and refresh the pages real-time during slide show.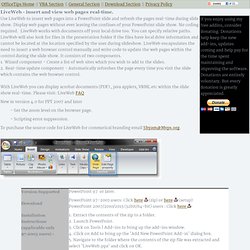 Display web pages without ever leaving the confines of your PowerPoint slide show. No coding required. LiveWeb works with documents off your local drive too. You can specify relative paths. Dimdim: Free Live Meeting, Web Conference, Net Meeting, Online Meetings, Online Training, Desktop Sharing, Web Meeting, Free Web conferencing, eLearning, Presentation Software, Web x collaboration, Collaboration software. Group conversations around images, documents, and videos. Ken Tothero · University of Texas at Austin VoiceThread conversations are media-centric, which keeps the discussions focused.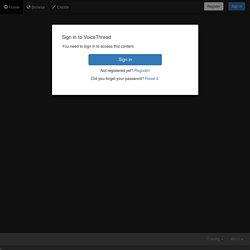 They also provide an opportunity to reflect, resulting in higher quality input. Technology Tools in the Classroom: Using Computers to Engage Your Students. Wink - [Homepage] Here is a sample Flash tutorial created by Wink.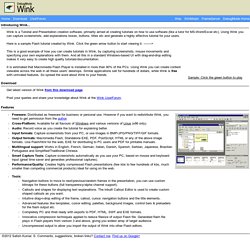 Click the green arrow button to start viewing it. --------> This is a good example of how you can create tutorials in Wink, by capturing screenshots, mouse movements and specifying your own explanations with them. And all this in a standard Windows-based UI with drag-and-drop editing makes it very easy to create high quality tutorials/documentation. PageQ Editor.
---