Download's
PIRATATUGA - Filmes, Séries, Jogos, Música, Programas, +18
Orion Network Performance Extensions from SolarWinds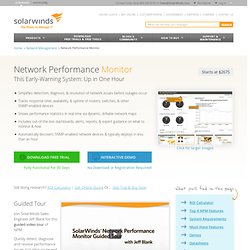 Quick, Do-It-Yourself Deployment Download, Install, and deploy Network Performance Monitor in less than an hour, using three simple steps. Automated Network Device Discovery Network Performance Monitor enables you to schedule network scans from an easy-to-use, web-based discovery wizard; identifying new network devices and ensuring you are monitoring all of your critical equipment.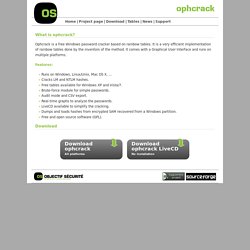 What is ophcrack? Ophcrack is a free Windows password cracker based on rainbow tables. It is a very efficient implementation of rainbow tables done by the inventors of the method. It comes with a Graphical User Interface and runs on multiple platforms. Features:
Quick Notes on Windows
Active development of this script stopped at the end of the year 2009 ! Support for this script ended 4th of February, 2010 ! In other words...
Travian3 Beyond - ML&CN for Greasemonkey
Webtutoriais.com