Festivals & Events
International Technology Show
Ski & Snowboard Show
Guy Hawks Fireworks
St Patrick's Day Celebrations
Canalway Cavalcade
Canalway Cavalcade is a major event organised by IWA each year since 1983. It takes place over the early May Bank Holiday weekend, and combines a boat rally with a trade show and a wide range of activities and entertainments, and claims the title of London's premier waterway event .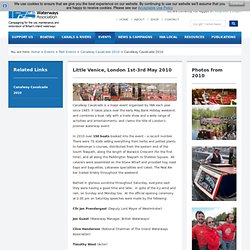 The Notting Hill Carnival
London Marathon
Camden Crawl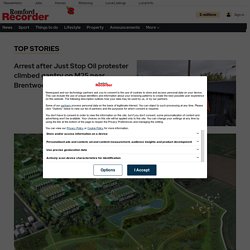 London Russian festival
The Russian Maslenitsa festival in Trafalgar Square promises a lively day of music and culture Friday, March 4, 2011 10:15 AM London's Trafalgar Square will host the Russian Maslenitsa festival this Sunday. Russian Maslenitsa Festival Date: Sunday. March 6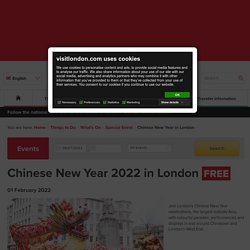 London's Chinese New Year celebrations are the largest outside Asia. Every year, hundreds of thousands of people descend on the West End to wish each other "Kung Hei Fat Choi" (or Happy New Year). Chinese New Year 2014, the Year of the Horse, falls on 31 January.
Chinese New Year
SCI-FI-LONDON
SouthWestFest
London Art Fair
City of London Festival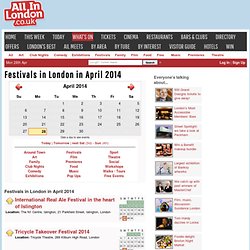 Festival Calendar
What's On Navigation
BFI London Film Festival
Camden Fridge
Erotica
Rum and Cane Spirit Festival