The nerdcoreland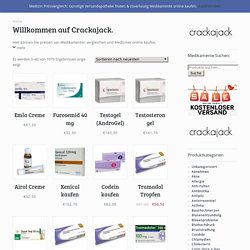 Spam-Kühlschrank in a Botnet-of-Things: Von gehackten Items aus dem Internet of Things werden wir in Zukunft noch sehr viel hören: Zwischen den Jahren hat ein Spambot Netzwerk über 100.000 Dingse von Mediaplayern bis SmartTVs inklusive einem Kühlschrank übernommen und mit dem Kram Spam verschickt. Between December 23 and January 6, more than 100,000 internet-connected smart "things," including media players, smart televisions and at least one refrigerator, were part of a network of computers used to send 750,000 spam emails. So says a study just released by enterprise security company Proofpoint. This is the first time anyone in the security industry has proved that devices that are part of the internet of things are being used just as PCs have been for decades—as part of "zombie" networks of computers used to do everything from sending spam to mining bitcoin.
Das merkwürdige Leben des Walter Mitty (The secret Life of Walter Mitty) – USA 2013 Ach Ben. Wie gerne würde ich auch diesen Film von dir mögen, denn Zoolander und Tropic Thunder waren je wirklich gelungen und landen regelmäßig bei mir wieder im Player. Und du bist einfach gnadenlos sympathisch, selbst in mittelprächtigen Komödien fällt es schwer dich nicht zu mögen. Aber Walter Mitty ist leider trotzdem großer Mist.
Warum ÖSTERREICH ein Qualitätsmedium ist, man der HEUTE-Redaktion "in die Goschn hauen" sollte und Tränen gut sind. "Traumberuf Journalist" – so schrieb die Mediengruppe ÖSTERREICH ihre sechswöchige Journalistenakademie aus. Journalist ist wirklich mein Traumberuf, konnte ich doch als freier Mitarbeiter schon einige Jahre Erfahrung sammeln. Die Bewerbung für die Journalistenakademie schrieb ich mehr aus Spaß denn aus wirklichem Interesse. Umso erstaunter war ich, als ich dann vor Allerheiligen eine Einladung für die darauffolgende Woche erhielt. Kurz und knapp hieß es: Kommen's vorbei, wir informieren Sie einmal.
Kobuk! | Wir lesen Zeitung und schauen fern.