Socialmedia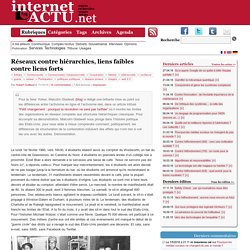 Pour le New Yorker, Malcolm Gladwell (blog) a rédigé une brillante mise au point sur les différences entre l'activisme en ligne et l'activisme réel, dans un article intitulé "Petit changement : pourquoi la révolution ne sera pas twittée" où il montre les limites des organisations en réseaux comparés aux structures hiérarchiques classiques.
Reflections from Networked Nonprofit Workshop for 300 People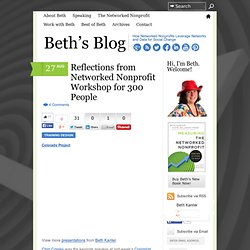 View more presentations from Beth Kanter.
Le mur John Lennon à Prague, devant l'ambassade de France (Eisenheim/Flickr) J'en viens à penser que le problème avec la qualité des commentaires en ligne est une question de timing. Quand, dans les médias, nous avons fini notre travail, nous autorisons le public à commenter. Nous envoyons notre produit de l'autre côté du mur et laissons les gens réagir tandis que nous nous retirons dans notre château pour ne pas les entendre. Ils savent alors qu'ils ne parlent qu'aux briques et, du coup, ils crient et les couvrent de graffitis. Nous avons simplement le pouvoir de nettoyer ce désordre mais nous avons déserté la scène et les murs du château se retrouvent rapidement couverts de graffitis.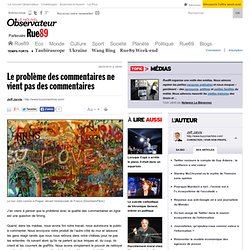 Le problème des commentaires ne vient pas des commentaires
Twitter is all about facilitating conversations, but until you're following some people, it's just a blank page. Once you find people to follow and talk to, however, Twitter becomes exceptionally useful. You can share thoughts, ask questions, get updates about news, music, brands, and businesses, and discover helpful links and information.