Video Game Webcomics
Griefing. QC: New Comics Every Monday Through Friday. SORE THUMBS by Owen Gieni and Chris Crosby. 'Splosives (2011-05-27) Monday, April 14, 2014 | 02:00 AM | by Tim "Oh boy, another zombie survival MMO!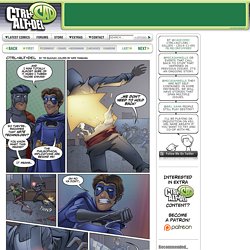 " said nobody ever. Look, I've held onto enjoyment of zombie-based titles a long longer than most people, but even I'm starting to get a little fatigued with so many of them continuing to pop up. You know what, though?
---