Concept Art
Jared Lunsford's School Work
Aaron Limonick Concept Design - Gallery - Environment Design
nick gindraux
Pedro Núñez Artwork
loish.net
The Lantern Factory
bad juju portfolio
digital: Visual Remix
Thanks to all the Anomaly organizers, artists and attendees for creating such an inspiring event! Disclaimer : Non-proprietary photos/illustrations used in this lecture appear for the sole purpose of study.
Portfolio of Jesse van Dijk, concept artist
Concept Root
The Art of Eytan Zana
The Art of Daarken
JohnsBlog
art of EDGAR
floony
Anry`s Home Page
Noah Bradley · Environment Concept Artist & Illustrator
Feng Zhu Design
Les Utopies de Charlène
Emrah Elmaslı / Concept Art & Illustration
JenZee's deviantART Gallery
Jason Chan Art
autodestruct.com - The Online Operations of Paul Richards
Tony Holmsten's Portfolio
Amalgamated Pressure Hulls Inc.
CALADER
WWW.CALADERART.COM
Concept Art World
Angela's Portfolio Blog
Illustration
www.abeong.com
lianna tai // concept artist - Home
fuh-fuh-flying milk pig?!
::DQ's ONLINE SKETCHBOOK::
Alex Drummond Illustration
art of CHARLES
Dave Rapoza
Svetlin Velinov - velinov - CGHUB
the cleveland steve'er
Hydropix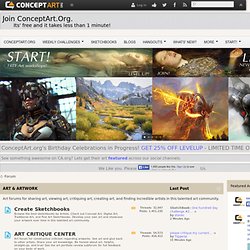 Version 3.0
Forum Donate Now Goal amount for this month: 4000 USD, Received: 0 USD (0%) Please donate to support this community and the costs we incur to keep the site free and online for all.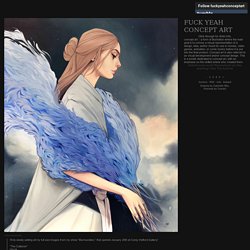 FUCK YEAH CONCEPT ART
Live Action PATLABORMassive Black workshop demo from Fri, some sort of live action take on PATLABOR, one of my favorite animes…… can't go wrong with old Mamoru Oshii! :) 3D blockout in ZBrush + Photoshop paintover. Keen to do a few more shots if i get time, take more time planning/modelling/finishing than i had time to in the demo, would have liked to group all the pieces on the model to get better base material render out of Keyshot to paintover in PS instead of just all grey that i started with here. Everything came down to the wire and ran out of time but was fun stuff regardless, glad everyone had a good time, will figure out a way to get the files to everyone that attended the workshop. Look forward to the next one!
Sketch Blog of Michael Bills
The Art of Sean Andrew Murray - Concept Art and Illustration
Lab, warehouse and factory. by Real-SonkeS - Ivan Smirnov