Concept Art
Jared Lunsford's School Work
Aaron Limonick Concept Design - Gallery - Environment Design
nick gindraux
Pedro Núñez Artwork
loish.net
The Lantern Factory
bad juju portfolio
digital: Visual Remix
Thanks to all the Anomaly organizers, artists and attendees for creating such an inspiring event! Disclaimer : Non-proprietary photos/illustrations used in this lecture appear for the sole purpose of study. Introduction This talk, Visual Remix, is partially about music, and some things it has in common with the visual arts. Since Anomaly's theme this year is "Study From Life", it's also going to be a talk about life study. I think we all come to conferences like these feeling slightly blocked, looking for a plan of action to get us out of a rut.
Portfolio of Jesse van Dijk, concept artist
Concept Root
The Art of Eytan Zana
The Art of Daarken
JohnsBlog
art of EDGAR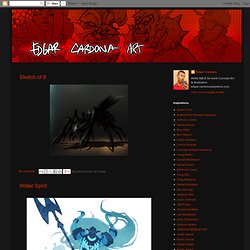 This method of study was introduced to me by my awesome buddy Anthony Jones, aka Robotpencil. Step 1: Using no reference draw or paint something Step 2: Do a photo study, Step 3: Try to apply what you learned without using reference. Top 3 Things I learned: 1. Eyelashes make up the biggest and darkest values. 2. The bridge of the nose can be left almost white and given shape by the shadows behind it. 3.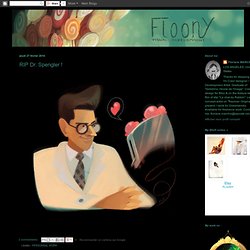 ...book(un)... Petite preview d'une série d'illustrations pour l'artbook "HOPSCOTCH" qui sera imprimé en septembre. :) J'ai, enfin, fini de realiser les 18 pages d'illustr qui seront dans cet artbook ! c'etait long maintenant j'ai juste hate d'avoir le livre entre mes ptites mains ! :) Small preview of some of the illustrations I've do for the "HOPSCOTCH" artbook (printed in september).I've finally done my 18 pages of illustrations.
floony
Anry`s Home Page
Noah Bradley · Environment Concept Artist & Illustrator
Feng Zhu Design
Les Utopies de Charlène
Emrah Elmaslı / Concept Art & Illustration
JenZee's deviantART Gallery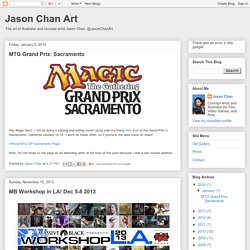 It's workshop time again! This time, Massive Black will be partnering with Riot Games to bring the workshop down to the LA area. I'm personally very excited to meet a lot of the scheduled artists coming to this event! It's a very impressive list this year with top professionals from North America, Europe, and Asia who work in the film, video game, animation, illustration, and fine art industries.
Jason Chan Art
autodestruct.com - The Online Operations of Paul Richards
Tony Holmsten's Portfolio
Concept art done during the development of Killer is DeadDigital Art, Interior Design, Painting2012 various projects and personal piecesDigital Art, Illustration, Landscape Design2013 Concept Art and Production art for Kaiho ShojoArt Direction, Digital Art, Industrial Design2012 Game-cover, Soundtrack-cover and UI Design of the game Sine moraGraphic Design, Interaction Design, UI/UX2012 We did Art Direction for this title, for the developer Digital Reality who developed the game assets.Art Direction, Digital Art, Landscape Design2012 Illustrations made for a comic book novel project called The Lost Kids.Art Direction, Illustration, Painting2012 to create the world for this new open world RPG. Characters, landscape design, prop design, building design.Art Direction, Landscape Design, Painting2012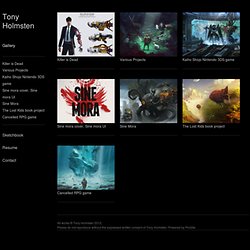 Amalgamated Pressure Hulls Inc.
So this post has been a long time coming. Working on Torchlight 2 has been an awesome experience, and i'm excited i finally get to show off some of the concept art, illustrations, pre-pro work and whatnot that I've worked on over the past 2.5 years. A lot of these concepts are quick and dirty, and I haven't really cherry picked any concepts(except a few here and there), I decided to post the good and the bad stuff. Some are unfinished or even unused and I have included some sketches here and there, but i still have a stack of about 300 pencil sketches that i don't feel like scanning. Maybe i'll post a video later of me flipping through the mighty sketchbook.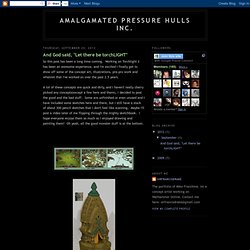 Here's good chance to post a bit more of the exploration process that went into a few pieces of design. We attempted to infuse the weapon designs with a mixture of the modern, the classic 40s mobster style, and hints of Art Deco and truly make them look and feel like unique, little pieces of Gotham City. The Skeleton Rifle or Zip Gun - the default goto side arm of every Gotham thug. Sawn-off shotgun. Shotgun explorations, in brackets the ones we picked. Joker gang - nail gun design and explorations.
CALADER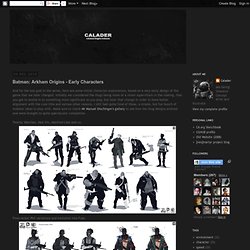 WWW.CALADERART.COM
Concept Art World
Angela's Portfolio Blog
Illustration
www.abeong.com
lianna tai // concept artist - Home
fuh-fuh-flying milk pig?!
::DQ's ONLINE SKETCHBOOK::
Alex Drummond Illustration
art of CHARLES
Dave Rapoza
Svetlin Velinov - velinov - CGHUB
the cleveland steve'er
Hydropix
Version 3.0
FUCK YEAH CONCEPT ART
Sketch Blog of Michael Bills
The Art of Sean Andrew Murray - Concept Art and Illustration
Lab, warehouse and factory. by Real-SonkeS - Ivan Smirnov