Outils utiles
Les Ecoplastiques Qu'est ce qu'une matière plastique biodégradable issue de ressources renouvelables ? > En savoir + Sur mesure
fabricant d'objets de communication éco-utiles en bioplastique, Savoie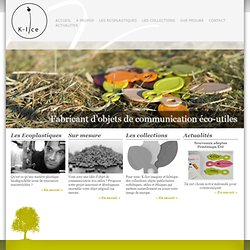 " expressio.fr devrait être immédiatementdéclaré d'utilité publique, parce que la culture,avant de prétendre l'étaler, il faut l'acquérir ! " Gilles Sainte-Croix - Accro à expressio.fr Vous serez informé chaque jour ou chaque semaine (selon votre choix) des nouvelles parutions et vous pourrez participer au forum lié à chaque expression Et pour tout savoir sur expressio (quoi, pourquoi, qui, comment, combien...),utilisez le lien Foire Aux Questions dans le menu à gauche. Expression du mercredi 14 septembre 2005Les informations de base de ce site sont issues des sources listées dans la page 'Bibliographie'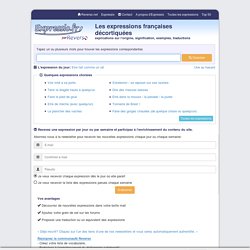 Mc Créations, Communication par l'image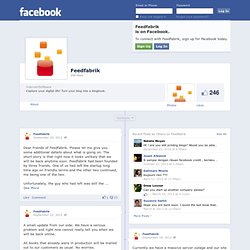 E book par blog
New Layout Engine www.feedfabrik.com We've just released a major update to our layout engine for blogbooks. This is really cool stuff and while most of it is under the hood, we'd like to share with you the visible improvements: European languages now have much better support when using the Latin script. That means, also these German Umlauts, French accents, Scandinavian special characters, etc… are now fully supported. Non-latin scripts like Arabic, Greek, Cyrillic or Thai are also supported.
Publiez vos documents partout ! La première plateforme gratuite de publication à supporter l'iPad, l'iPhone et l'iPod Touch. Partager avec le monde !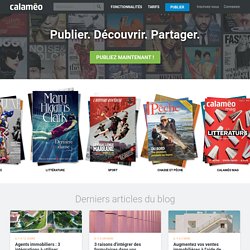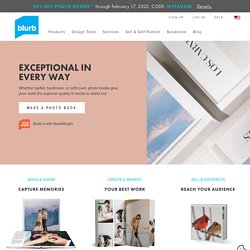 If that sounds a little "all over the place" when it comes to types of books you can make at Blurb, it is. By design. Because if you can think it, dream it, draw it, write it, or photograph it, we can help you turn whatever "it" is into a beautiful print and ebook. We'll never tell you what kind of book to make. Our job is to help you bring whatever book you choose to make into the world and then help you tell the world all about it.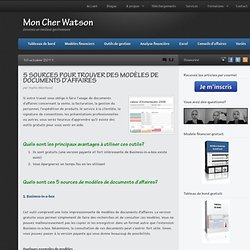 octobre 10, 2011 par Sophie Marchand Si votre travail vous oblige à faire l'usage de documents d'affaires concernant la vente, la facturation, la gestion du personnel, l'expédition de produits, le service à la clientèle, la signature de conventions, les présentations professionnelles ou autres, vous serez heureux d'apprendre qu'il existe des outils gratuits pour vous venir en aide. Quels sont les principaux avantages à utiliser ces outils? Ils sont gratuits (une version payante et fort intéressante de Business-in-a-box existe aussi)Vous épargnerez un temps fou en les utilisant Quels sont ces 5 sources de modèles de documents d'affaires?
Sources pour trouver des modèles de documents d'affaire