Invites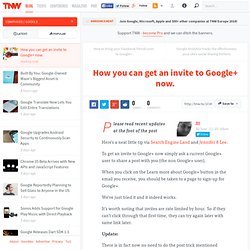 Please read recent updates at the foot of the post Here's a neat little tip via Search Engine Land and Jennifer 8 Lee. To get an invite to Google+ now simply ask a current Google+ user to share a post with you (the non Google+ user).
Google+ Invites: Get Them Here.
It was a fun couple of hours while it lasted, but just a short while after opening up Google+ invitations, Google has closed them down again.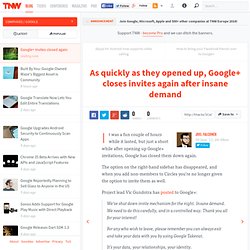 As quickly as they opened up, Google+ closes invites again after insane demand - TNW Google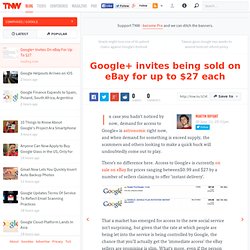 In case you hadn't noticed by now, demand for access to Google+ is astronomic right now, and when demand for something is exceed supply, the scammers and others looking to make a quick buck will undoubtedly come out to play.
Google+ invites being sold on eBay for up to $27 each - TNW Google
Here's how you can get an invite to Google+ right now - TNW Google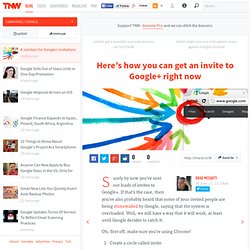 Surely by now you've sent out loads of invites to Google+. If that's the case, then you've also probably heard that some of your invited people are being stonewalled by Google, saying that the system is overloaded. Well, we still have a way that it will work, at least until Google decides to catch it: