Activism
The World in Action | Avaaz. Russians Change DNA with Frequency Experiments (1/2) BBC - Dimensions. Thrive. Backup Plan | BuildTheEnterprise. Let's assume for a moment that say ten years into the development of the Gen1 Enterprise NASA concludes that there is no way to have the ship fully deployed by the 20th year since the start of full funding.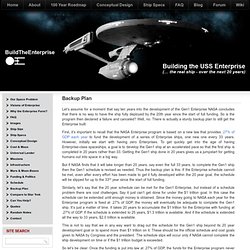 So is the program then declared a failure and canceled? Well, no. There is actually a sturdy backup plan to still get the Enterprise built. First, it's important to recall that the NASA Enterprise program is based on a new law that provides .27% of GDP each year to fund the development of a series of Enterprise ships, one new one every 33 years. Dial A Human! Relax, Everything Is OK. Relax, Everything Is OK Posted on Nov 12, 2011 The 20th-century French novelist and philosopher Albert Camus once wrote: "At any street corner the feeling of absurdity can strike any man in the face."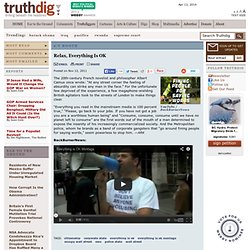 For the unfortunate few deprived of the experience, a few megaphone-wielding British agitators took to the streets of London to make things clear. Revolution in America. The seven deadly statistical sins. Lmost everybody knows pollution is getting worse, few whites are missed in census counts, and the federal budget is in balance.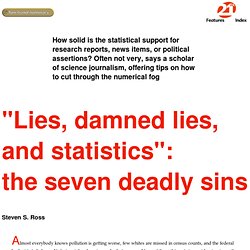 Unfortunately, almost everybody is wrong. None of these things is true, at least not exactly. If that weren't bad enough, many people in power are either among the ill-informed, or have a tendency to cloak political decisions in scientific garb to make their point. Statistical sins differ from data that are incomplete or inaccurate or simply faked outright. The federal budget "surplus," to take one example, becomes a huge deficit when contributions to the Social Security trust. An indispensable tool for the global newsjunkie! / MappedUp.com. News releases. ShareThis Posted Mar. 13, 2012 / Posted by: Kurt Walters New declaration calls for precautionary oversight for the emerging field of synthetic biology WASHINGTON, D.C. — Today a broad coalition of 111 organizations from around the world released The Principles for the Oversight of Synthetic Biology, the first global civil society declaration to outline principles that must be adopted to protect public health and the environment from the risks posed by synthetic biology, and to address the field's economic, social and ethical challenges.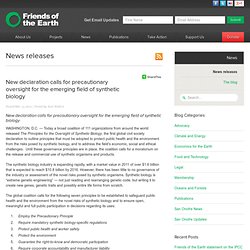 Until these governance principles are in place, the coalition calls for a moratorium on the release and commercial use of synthetic organisms and products. The synthetic biology industry is expanding rapidly, with a market value in 2011 of over $1.6 billion that is expected to reach $10.8 billion by 2016. Crime and Punishment in the Gaza Strip | VICE News. In 2007 we tried and failed to get into Gaza through the Israeli-controlled Erez Crossing.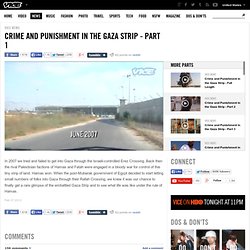 Back then the rival Palestinian factions of Hamas and Fatah were engaged in a bloody war for control of this tiny strip of land. Hamas won. When the post-Mubarak government of Egypt decided to start letting small numbers of folks into Gaza through their Rafah Crossing, we knew it was our chance to finally get a rare glimpse of the embattled Gaza Strip and to see what life was like under the rule of Hamas.
Dissident Voice. Aldous Huxley: The Mike Wallace Interview. THE MIKE WALLACE INTERVIEWGuest: Aldous Huxley5/18/58 WALLACE: This is Aldous Huxley, a man haunted by a vision of hell on earth.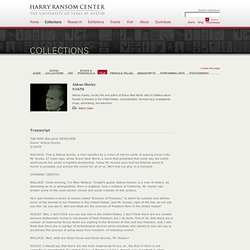 A searing social critic, Mr. Let Your Life Be a Friction to Stop the Machine. NNDB Mapper: Tracking the entire world. Occupy Reality - Transcript. People have been asking for a transcript of the little speech I gave at Occupy Wall Street on Wenesday November 9.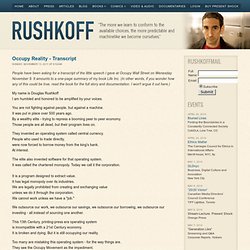 It amounts to a one-page summary of my book Life Inc. (In other words, if you wonder how any of this could be true, read the book for the full story and documentation. I won't argue it out here.) The GOOD 100, or so. Corporations Are Patenting Human Genes and Tissues -- Here's Why That's Terrifying. November 23, 2011 | Like this article?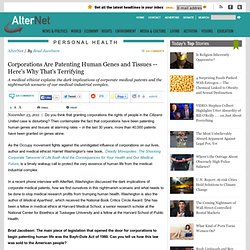 Join our email list: Stay up to date with the latest headlines via email. Do you think that granting corporations the rights of people in the Citizens United case is disturbing? Mother Jones | Smart, Fearless Journalism.
---