Web Programming
Home >> Building Your Website Click here to use the tool and select your colors. Hexidecimal codes are the 3 or 6-character codes that are often used in HTML and CSS to tell the browser what colors to display.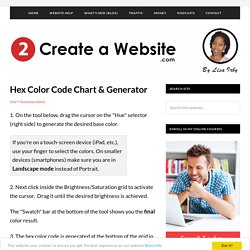 // http://paulirish.com/2011/requestanimationframe-for-smart-animating/
requestAnimationFrame polyfill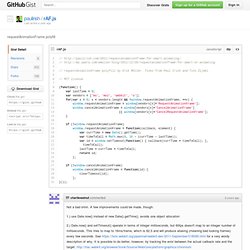 requestAnimFrame() shim.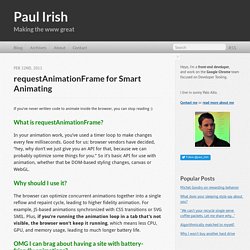 If you've never written code to animate inside the browser, you can stop reading :)
requestAnimationFrame for smart animating
sole/tween.js
Columnizer jQuery Plugin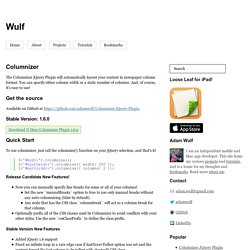 The Columnizer jQuery Plugin will automatically layout your content in newspaper column format. You can specify either column width or a static number of columns. And, of course, it's easy to use!