VISION TRAINING
Vtpins. You want to use the edge of the Bat-Rac, not try to hit ball through circle (except for bunting drills) Suggested Drills: Bunt Drills: From bunting stance watch ball from point of release through hole.Bunt ball with edge of Bat-RacPepper: Play pepper hitting with edge portion of the blade.Pepper Plus: Take a full cut hitting with edge, but concentrate on hips and hands into hitting zone first.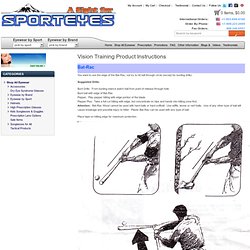 Attention: Bat-Rac Wood cannot be used with hard balls or hard softball. Use wiffle, tennis or nerf balls. CBeebies - Shape Store.
MEMORY
VISUAL CLOSURE. TANGRAM TYPE ACTIVITY. DRAWING/PAINTING. BODY ORGANISATION. SEARCH GAMES. SHAPE CONSTANCY. GAMES. Count Us In Games. STEREOGRAMS. Www.canadiangeographic.ca/kids/flash/games/creature.swf. Action Games. PaintballFlex that mouse finger and zap the symbols with paint.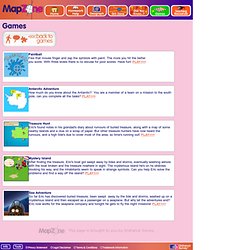 The more you hit the better you score. With three levels there is no excuse for poor scores. Have fun! PLAY>>> Antarctic Adventure How much do you know about the Antarctic?
---