Technology
Kippkalender
Galileo Press -Video-Training. The Right Size of Software. There is a hidden dual of the Unix gospel of small, sharp tools; a background so implicit that many Unix practitioners do not notice it, any more than fish notice the water they swim in.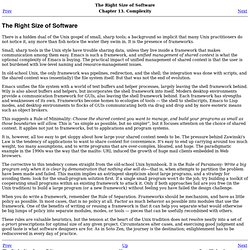 It is the presence of frameworks. Small, sharp tools in the Unix style have trouble sharing data, unless they live inside a framework that makes communication among them easy. Emacs is such a framework, and unified management of shared context is what the optional complexity of Emacs is buying. The practical impact of unified management of shared context is that the user is not burdened with low-level naming and resource-management issues.
LinuxCNC.org - Home. Logo Design History - Famous Logos E. Electrolux Group is selling today more than 40 million products to clients in 150 countries annually.Launched in 1910 as Elektromekaniska AB, Electrolux changed its name nine years later as a result of merging with Lux AB.The merger provided important production units in Alingsås (food service equipment) and Mariestad (compressor refrigerators) among others.The capacity of the central laboratory on Lilla Essingen increased.
A contest was held in Switzerland and it involved a great deal of graphic design expertise.Carlo L. Vivarelli won the competition with his "Sun/globe concave/convex" which was best-loved by the Elecxtrolux representatives. Duke Gozers History Corner - Trip Hawkins. William M.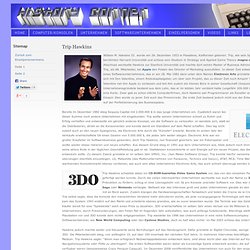 Hakwins III. wurde am 28. Dezember 1953 in Pasadena, Kalifornien geboren. 3 Tools that Preview and Compare Fonts Online | My Tech Quest. Are you looking for the right text font for your blog?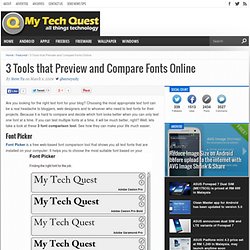 Choosing the most appropriate text font can be a real headache to bloggers, web designers and to whoever who need to test fonts for their projects. Because it is hard to compare and decide which font looks better when you can only test one font at a time. If you can test multiple fonts at a time, it will be much better, right?
S Webkabinett. S Webkabinett. Firefox-Einstieg. Sofortige Seiten-Identifikation Wollen Sie die Echtheit einer Seite überprüfen, bevor Sie eine Bestellung durchführen?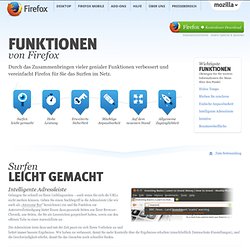 Klicken Sie einfach auf das Favicon der Seite, um eine sofortige Übersicht ihrer Identität zu erhalten. Ein weiterer Klick gibt tiefere Einblicke: Wie oft wurde die Seite besucht? Wurden eingegebene Passwörter gespeichert? Überprüfen Sie nicht vertrauenswürdige Seiten, vermeiden Sie Betrugsversuche im Web und stellen Sie sicher, dass eine Seite ist, was sie vorgibt zu sein. Movie studio app android. MyScript for Livescribe Plug-in. Technology - Pogue's Posts Blog.
---