General Vegan Recipe Sites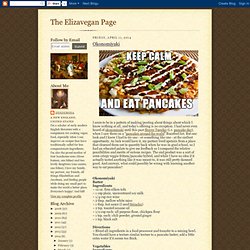 The Elizavegan Page
I was inspired to make this when my lovely new friend Tina, who hails from Slovenia, posted about it on Facebook. Since I know little to nothing about Slovenian cuisine and am always excited to try something new, this bean and barley stew seemed like the perfect antidote to a cold, sleety, nasty day. (Also note that this was March 31, fully 11 days after the vernal equinox. Enough, already!) I consulted the prototype my friend had posted, did a bit of Googling to look at various recipes - most of which traditionally contain sausages, pork, and/or (gulp) lard - and came up with the following rendition.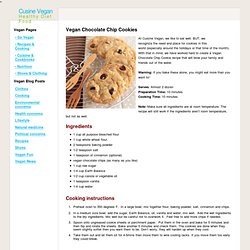 Vegan Recipes & Healthy Diet Food | Cuisine Vegan Cooking
Vegan Chocolate Chip Cookies At Cuisine Vegan, we like to eat well. BUT, we recognize the need and place for cookies in this world (especially around the holidays or that time of the month). With that in mind, we have worked hard to create a Vegan Chocolate Chip Cookie recipe that will blow your family and friends out of the water. Warning: If you bake these alone, you might eat more than you want to! Serves: Almost 2 dozen Preparation Time: 10 minutesCooking Time: 10 minutes
mango, orange juice, candied ginger, cherries, blueberries and watermelon B 25 mins, 6 ingredients syrup, garnish, red and lime B 25 mins, 4 ingredients sea salt, peanuts, sugar, water and chili powder B 5 ingredients
Recipe Search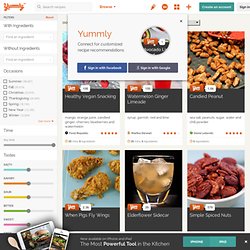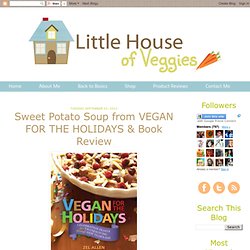 Little House of Veggies
Awesome, awesome, awesome book! Definitely on my list of "must buys" and highly recommended. And I am picky, I am so glad that the publisher for this book sent me a review copy Because the recipes kick a meat eaters burgers tush. The book bring lots of humor mixed with tons and tons of flavor. I was laughing pretty hard at some of the titles of his recipes...hilarious!