Blogs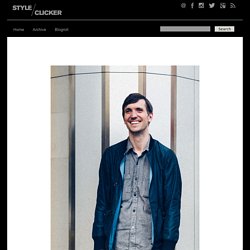 Last Day of School // Editorial Thanks to Riccardo for letting me photograph him and thanks to Anja for the great outfits of her label j'ai mal à la tête. Albe // Super Paper Editorial Director's Cut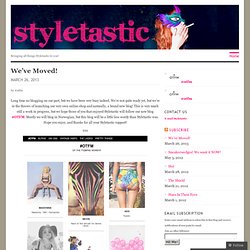 Styletastic
Long time no blogging on our part, but we have been very busy indeed. We're not quite ready yet, but we're in the throws of launching our very own online shop and naturally, a brand new blog! This is very much still a work in progress, but we hope those of you that enjoyed Styletastic will follow our new blog #OTFM. Mostly we will blog in Norwegian, but this blog will be a little less wordy than Styletastic was. Hope you enjoy, and thanks for all your Styletastic support!
A few weeks ago I got a second kitten. His name is Maxwell, and he's only got three legs. They don't know how he lost his arm, but I assume it was a shark attack, like that surfing girl in Hawaii. I've been making tiny hats for him out of construction paper, because I don't know what else to do with all this damn construction paper. So yeah, I'm not just a writer and illustrator, I'm also a friggin' milliner. Are you jealous of my skills?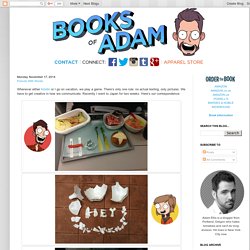 Marcelo Burlon Blog
Beautiful Men and women
Fashion Trend Digest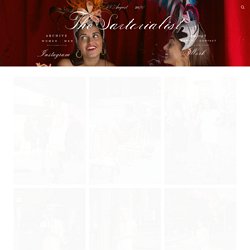 Friday, April 4, 2014 On the Street……Sixteenth St., New York Yes, it's still that cold in New York!
Fuck yeah Francisco lachowski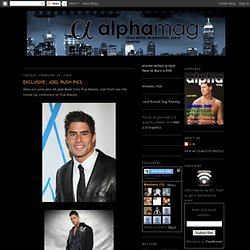 ALPHAMAG
What an amazing camera. 15.1 megapixel APS-C sized CMOS sensorDIGIC 4 image processor, up to ISO 12800 support3.0-inch LCD with face detection Live ViewHDMI output, 6.3fps burst mode, and same AF system found in Canon's 40D with new Microadjustment feature. This DSLR targeting the "advanced amateur" will be ready for the holidays (shipping in October) for an estimated $1,599 with Canon's EF 28-135mm f/3.5-5.6 IS USM zoom lens -- $1,399 for the body only. Via Engadget.com [Click here to continue reading...]
Fashion Trend Digest
colette