Homemade
WikiHow. Top 10 Technology of the Future. SExpand I have written How-Tos for many of them, but I concentrate on the "why" answers, not the "how".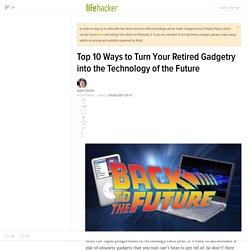 There are lots of places on the internet with step-by-step guides. That isn't my best skill, I know this. When I do attempt to explain how-to, I don't deal with GUIs unless absolutely necessary. Why not? What can you learn on youtube? 3D Printer. Paper cd case. Folding | Special Characters | Problems | Mailing | Miscellaneous | Clippings | This site | Us Folding How to fold the paper case: 1.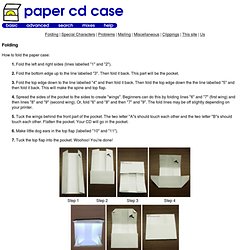 Fold the left and right sides (lines labelled "1" and "2"). 2. Fold the bottom edge up to the line labelled "3".
---