Prayer
Saints.SQPN.com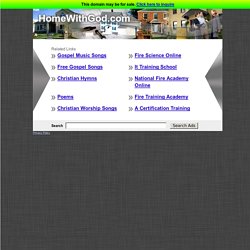 Divine Mercy in my soul. The Diary of Sister Faustina Kowalska
For anyone who is interested, I design websites at very reasonable prices! I can work in three languages, English, Dutch and Hebrew. I also do 3Ds Models, Animations, Logo's, and Powerpoint presentations. Check out my Business Design Templates at:
radiomaria
ESPECIAL: Radio María cumple 15 años en España 24 de enero El 24 de enero de 1999 nacía Radio María en España... Desde entonces han pasado 15 años llenos de trabajo, ilusión y crecimiento de esta radio evangelizadora: un instrumento para la Nueva Evangelización que la Virgen nos ofrece.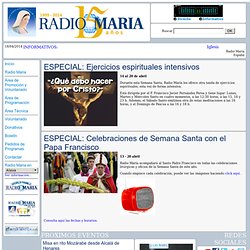 01/18 at 5:00 AM ET Host Michael Coren explores Catholicism's history and dismantles continuous anti-Catholic arguments regarding the Church and the Crusades, the Inquisition, Galileo, and the Holocaust. 01/22 at 9:00 AM ET, 10:00 PM ET; 01/23 at 12:00 AM ET Live and complete coverage of the largest pro-life event of the year: the 2014 March For Life in Washington, DC. Catholic Television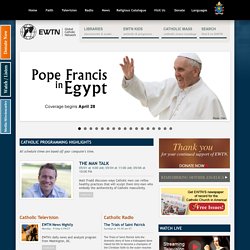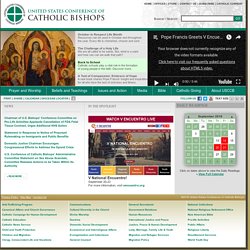 In the Spotlight RESOURCES FOR THE CHRISTMAS SEASON — During this final week of the Christmas season our daily suggestions for prayer, reflection and action will help you embrace the light and peace of Christ.9 DAYS FOR LIFE — Pray with the bishops to end abortion January 18-26 as our nation marks the 41st anniversary of Roe v. Wade.WEEK OF PRAYER FOR CHRISTIAN UNITY — The Week of Prayer for Christian Unity has a history of more than 100 years in which Christians around the world have taken part in an octave of prayer for visible Christian unity.
Our Move Towards Resurrection We are all standing in front of a life-size image of Christ on the cross. For most of my life, the stations in churches I've visited have been small paintings or wall carvings placed at intervals, but at Xavier they're much larger panels, and I find myself connecting with the scenes in a new way. In the spirit of St.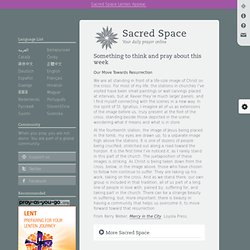 Something to think and pray about this week | Sacred Space