Prayer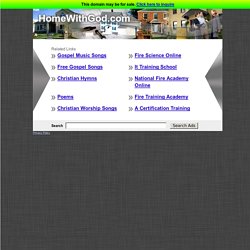 Divine Mercy in my soul. The Diary of Sister Faustina Kowalska
For anyone who is interested, I design websites at very reasonable prices! I can work in three languages, English, Dutch and Hebrew. I also do 3Ds Models, Animations, Logo's, and Powerpoint presentations. Check out my Business Design Templates at:
radiomaria
22/04/2014 Casa de Acogida para madres gestantes Vísperas desde Gijón El grupo de voluntarios "Ntra. Sra. de Covadonga" de Radio María en Oviedo y el grupo de voluntarios "Ntra. Sra. del Carmen" de Radio María en Gijón retransmitirán conjuntamente el Rezo de Vísperas el próximo martes día 22 de abril a las 19:30 h. desde la CASA DE ACOGIDA PARA MADRES GESTANTES NRA.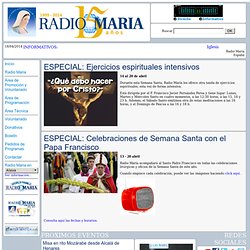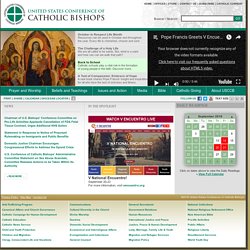 In the Spotlight SPANISH REFLECTIONS FOR HOLY WEEK — See video reflections in Spanish on the Word of God for the Triduum and Easter on our Lent Videos page.VATICAN VIA CRUCIS — The Vatican has published the meditations for the Via Crucis that will be led by Pope Francis around Rome's ancient Colosseum on Good Friday. Join with in those in Rome in praying for abused children, domestic violence victims, prisoners, the abandoned elderly, the unemployed and immigrants facing hostility.EASTER AUDIO RETREAT — Bishop Emeritus Michael D.
Our Move Towards Resurrection We are all standing in front of a life-size image of Christ on the cross. For most of my life, the stations in churches I've visited have been small paintings or wall carvings placed at intervals, but at Xavier they're much larger panels, and I find myself connecting with the scenes in a new way. In the spirit of St.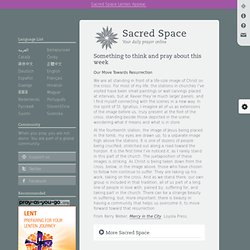 Something to think and pray about this week | Sacred Space