Other
Paper. Free Vector Silhouettes, Huge collection! One Dollar Bill Art by Atypyk. Sci-Fi Art - Part 7. TEDMED NOTEBOOK ILLUSTRATIONS by Austin Kleon. Friday, November 26th, 2010 A few months ago I tag-teamed a sketchnotes illustration project with my friend Mike Rohde for Tribal DDB Worldwide, Robert Wood Johnson Foundation's Pioneer program, and TEDMED 2010.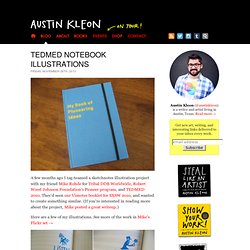 They'd seen our Viznotes booklet for SXSW 2010, and wanted to create something similar. (If you're interested in reading more about the project, Mike posted a great writeup.) Here are a few of my illustrations. Modny73 - Sharing Best Design and Inspiration on the Web. Pattern Light Fixture Designs Cast Stunning Wall Shadows « Dornob. History teaches us to thing of ornament as something additive and permanent, a metal encrustation no an otherwise ordinary building facade or a specially carved piece of wooden trim.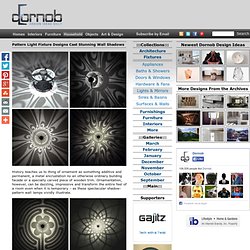 Ornamentation, however, can be dazzling, impressive and transform the entire feel of a room even when it is temporary – as these spectacular shadow-pattern wall lamps vividly illustrate. These lighting designs by Sha-do come in all kinds of styles, ranging from symmetrical and geometric to curving, twisting, maze-shaped and otherwise highly detailed patterns. Some of his more contemporary creations are particularly visually attractive, casting fractal-like shades on the walls around them or projecting series of simple stepping stones or abstract fractured shards.
Art deco posters prints. In this, Lang's final silent epic, the legendary filmmaker spins a tale involving a wicked cartel of spies who co-opt an experimental mission to the moon in the hope of plundering the satellite's vast (and highly theoretical) stores of gold.When the crew, helmed by Willy Fritsch and Gerda Maurus (both of whom had previously starred in Lang's Spies), finally reach their impossible destination, they find themselves stranded in a lunar labyrinth without walls where emotions run amok, and the new goal becomes survival.A modern Daedalus tale which uncannily foretold Germany's wartime push into rocket-science, Woman in The Moon is as much a warning-sign against human hubris as it is a hopeful depiction of mankind's potential.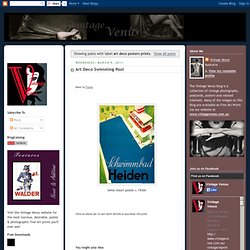 Art Deco Swedish poster forthis Fritz Lang Sci-fi classic. 1929 The above poster is available as a print from our Moviescollection.Click on above pic for more details or to purchase. 45 Awesome Abstract Textures. Finding that perfect texture for your design can be quite the search, and also quite time consuming.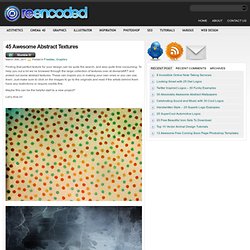 To help you out a bit we've browsed through the large collection of textures over at deviantART and picked out some abstract textures. These can inspire you in making your own ones or you can use them. Just make sure to click on the images to go to the originals and read if the artists behind them have any restrictions or require credits first. Illustrations. Cartellisme. Illustration. Антиалкогольные плакаты из СССР - Социальная реклама. Борьбу с пьянством вели и в царской и в советской России.
В начале XX века в России развернулась борьба с пьянством. Были учреждены попечительства о народной трезвости — общественные организации, получавшие частичное финансирование от казны. Welcome – Papermash.
---