Men's Fashion
VMAN
NYLON GUYS
travelingpunk: Home: Zazzle.com Store
DANDY DIARY - Männer Mode Blog - DANDY DIARY - Men's Fashion Blog - DANDY DIARY
The 10 best Bond outfits - in pictures | Culture | The Observer
classic case
Chemise Homme €19.95 | Chemise Sur Mesure | Vêtement Hommes - iTailor
Publié le 29 juin 2011 Bien mieux qu'un catalogue, moins angoissant qu'une boutique et plus efficace qu'un courriel d'alerte. Trunk Club a mis au point un réseau de distribution digital qui colle pile poil à l'état d'esprit des hommes souvent réfractaires au shopping.
Tendances - Trunk Club: le shopping pensé pour les hommes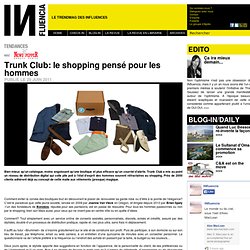 Editor's note: This is a guest post from Creek Stewart of Willow Haven Outdoor. The term 'Bugging Out' refers to the decision to abandon your home due to an unexpected emergency situation–whether a natural disaster or one caused by man. A 'Bug Out Bag' is a pre-prepared survival kit designed to sustain you through the journey to your destination once you've decided to 'Bug Out' in the event of an emergency evacuation.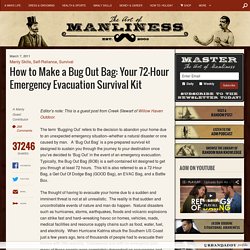 All The MANsers — We might not have all the answers but we DO have all the MANswers
The Fine Young Gentleman
Roden Gray