Global Brain & Collective Inteligence
Co-Creating Transmedia Communities
You shouldn't be asking do I need a community of interest around me and my work but what will happen if I don't have one! Yesterday I presented twice at a great two day conference in Melbourne called ' Arresting Audiences '. The irony of the title not lost on this writer as the real intention of the event run by Film Victoria (a traditional film funding organisation) was commendable – finally focus on 'users ', 'watchers', 'participants' aka as old school 'audiences'. Most of the talks explored new marketing, basic demography and obligatory future trends with a couple of inspirational 'write for your inner audience' highlight talks from the likes of Jane 'buffy/BSG' Espenson, but I was asked to look at the social and transmedia aspects that affect and impact on audiences/communities so below is: the embedded slideshare of my presentation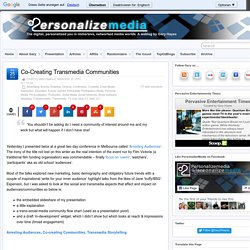 Multi, inter, Transdisciplinarity...
from metaphor to model...
Earlier this year http://babelfish.yahoo.com was shut down. The Pipes translate module relied on this service and has also been deprecated. Pipe developers have been looking for a solution to this gap.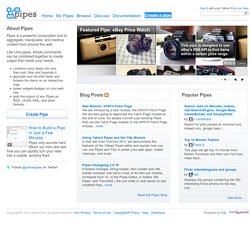 The Social Superorganism and its Global Brain
Global Brain
Citations Fiers du service public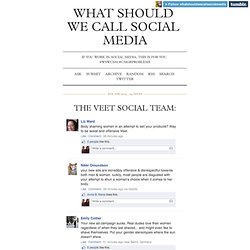 So today is my last day as a CM. It's going to be a weird feeling.
The Stone is a forum for contemporary philosophers on issues both timely and timeless.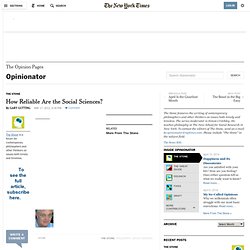 How Reliable Are the Social Sciences?
Power of One