Critical Thinking
Get flash to fully experience Pearltrees
In addition to Goleman's lack of sensitivity to the brain-to-mind translation problem, and his failure to acknowledge that we already know much about the mind through its works and constructs, Goleman's work is often inconsistent and sometimes incoherent.
About this talk You've never seen data presented like this. Hans Rosling's presentation at the TED-conference in 2006 has been seen by millions over the internet, at TED's web-page , at Google Video or Youtube.
Juan Cole is Richard P. Mitchell Collegiate Professor of History at the University of Michigan.
The last question was asked for the first time, half in jest, on May 21, 2061, at a time when humanity first stepped into the light. The question came about as a result of a five dollar bet over highballs, and it happened this way: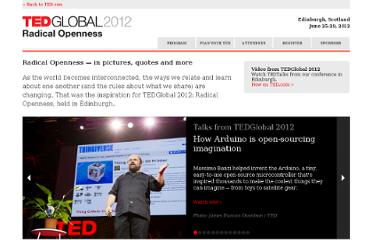 TEDGlobal 2012 on the TED Blog Monday June 25 Tuesday June 26
1. Ben Bernanke for staving off a new Great Depression. Chairman, federal reserve | Washington