Cool & Trend Blogs
Current Projects | Fluid Interfaces
batixa
BKRW.COM Extraordinaire Digital Magazine about Extraordinaire Products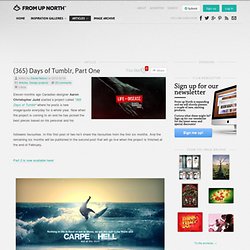 Eleven months ago Canadian designer Aaron Christopher Judd started a project called "365 Days of Tumblr" where he posts a new image/quote everyday for a whole year. Now when the project is coming to an end he has picked the best pieces based on his personal and his followers favourites. In this first post of two he'll share the favourites from the first six months. And the remaining six months will be published in the second post that will go live when the project is finished at the end of February. Part 2 is now available here!
(365) Days of Tumblr, Part One & From up North | Design inspiration & news - StumbleUpon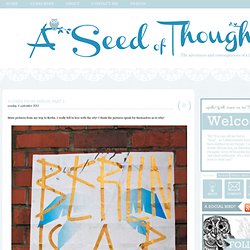 I love traveling. My wanderlust soul yearns to linger on unfamiliar streets and alleyways filled with hidden gems. I am one of those people that likes to get lost in a city and walk for hours with a map, or no map. A few weeks ago, I found myself in the situation of not having a map, in an unfamiliar city. You see, dear reader, after spending the day covering over 25km's of East Berlin from the very top to the very bottom entirely by foot, my map, the humble piece of paper, god bless its papery soul, fell to pieces.
A Seed of Thought
Absolutely Genius Ideas - StumbleUpon
Agence Digitale Paris - Et Si Communication, Le Blog - Internet, Animation 2D/3D, Application mobile, Virale, Buzz, ...
Curieux Batman, perdu dans ce sud-ouest américain. L'artiste Rémie Noël, image une série de scènes « tongue -in-cheek » de Batman. Continue la lecture Quand Selena veut booster son business de centre de bronzage, elle se tourne vers GoDaddy. Désormais de nouveaux clients peuvent la trouver et le business de Selena explose.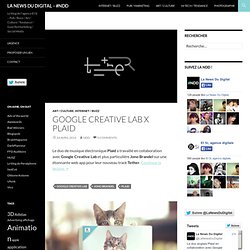 Andy Nyman - Diamond Thoughts
Overlooked movie gems you really should see #38 I remember being blown away by this movie when I saw it back in the day. Not only do I never hear anyone speak of it, but it really seems to have disappeared from consiousness. A taught thriller that addresses the ever present question of trues justice in the legal system. Terrific performances from a movie that feels like a throwback to the 70's. Ladies and Gentlemen I give you…The Star Chamber.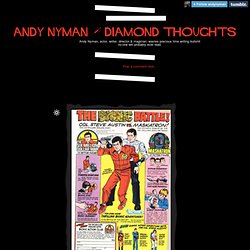 Au coin de ma rue
if you want to see Dieuwertje one year earlier, click on the picture. if you want to see Dieuwertje two years earlier, click on the "Un an plus tard"picture. If you want to see Dieuwertje three years earlier, click on the "deux ans plus tard" picture, Read the rest of this entry » Like this: Like Loading... if you want to see Olga one year earlier, click on the picture.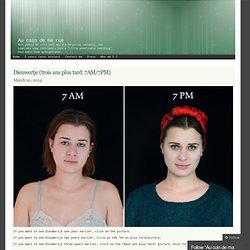 BlogPulse
Connecting Bloggers
contemporary monkey //
Un progetto ironico e geniale di Jared Wunsch e Hans Johnson. Le stampe si possono acquistare online ma la cosa più divertente è inviare le proprie submission e vedersele pubblicate sul sito. Altri esempi dentro al post. UPDATE: si può scaricare gratis l'app per iPhone da qui.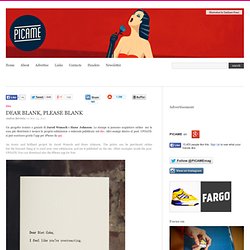 DEAR BLANK, PLEASE BLANK - Pìcame – Visual arts smugglers.
Next Web Design Home Photography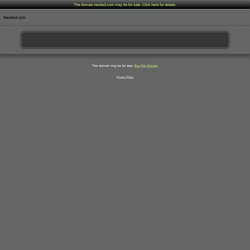 Design & Inspiration
Didnt You Hear… — Anything and Everything that is Cool, Hot, Fresh and Classic.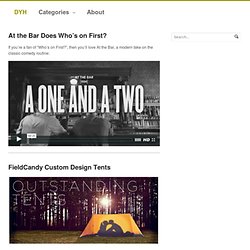 If you're going to spend a lot on fancy coffee, you should at least get that coffee in a fun and/or interesting way. Enter: The Velopresso The Velopresso is a coffee cart on wheels, designed to stay off the grid while enabling a single barista to run the entire operation. The cart itself was designed from the ground up around a custom rear-steer tricycle, a unique pedal-driven grinder, and a robust gas-fired lever espresso machine. The result is a fusion of human power, sensory pleasures and technology – old tech meets new tech, pedal power meets caffeine power, and engineering meets aesthetics.
Epic revenge on office food stealers
Evewithoutadam.net
Explore
3D Ice Cubes For 3D on the rocks, its latest liquor campaign, Suntory teamed up with Japanese ad agency TBWA\Hakuhodo to offer the world's first 3D-milled ice cubes. Each creation is the result of a time-consuming modeling process, and are carved to the smallest details with a precision drill. They... 3D Ice Cubes Water Bottle + Light = Bottlelight
feel desain | The Creative Side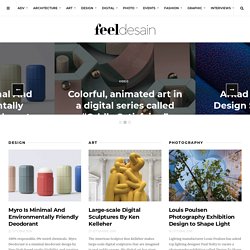 Fubiz™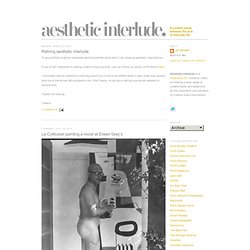 To anyone that might be interested and enjoyed the posts here, I am phasing aesthetic interlude out. If you're still interested in seeing creative inspiring work, you can follow my posts via Pinterest here. I eventually plan to establish a new blog and if you'd like to be notified when it gets under way, please drop me a line at see [at] purposeco.com. Don't worry, no giving or selling your email address to anyone else. Thanks for looking. Cheers!
http://aestheticinterlude.blogspot.com.es/
Inspiration
We Heart It Believe, Feel, Love, Be, Create, Inspire. Join We Heart It What's this all about? About We Heart It • Terms of Service • Privacy Policy Hearting Hint
Inspiring Images
Web-Culture
It Seemed Like A Good Idea On Paper
Le ciel est bleu, la mère est calme...
Lovilee | Daily blog with ideas and inspiration for SA Weddings, Kids and Home Decor
Mayhem & Muse
not martha
OMGWTFBBQ
Sweet Station
The 90 Best Tumblr Blogs Of 2011
THE FEMALE ZOO
The Listicles - Top 10 Lists
The New Adventures of Stephen Fry
The New Hive
Think On Your Own
Trending Pastes at Pastebin.com
Trending Topics >> Delia Rodríguez en Blogs EL PAÍS
Tumblr Themes,Twitter Backgrounds,Tumblr Layouts,Tumblr Cursors
Wanelo - Find unique products and stores you have never heard of.
Word Tamer
{imaginarium of the BOOKNOMAD}: Archive