News
Público.es
periodismohumano
François Sinzikiramuka, perpetrator (left); Christophe Karorero, survivor. Jean Pierre Karenzi, perpetrator (left); Viviane Nyiramana, survivor. Godefroid Mudaheranwa, perpetrator (left); Evasta Mukanyandwi, survivor. Juvenal Nzabamwita, perpetrator (right); Cansilde Kampundu, survivor. Deogratias Habyarimana, perpetrator (right); Cesarie Mukabutera, survivor. François Ntambara, perpetrator (left); Epiphanie Mukamusoni, survivor.
The New York Times - Breaking News, World News & Multimedia
Home
philly.com: Philadelphia local news, sports, jobs, cars, homes
Full program | Saturday, Jan. 11, 2013 Tonight on the program, a look at the life and legacy of Ariel Sharon, who died Saturday. In our signature segment, the number of Americans living in the suburbs has surged, and in turn, so has suburban poverty. Also: while wages, adjusted for inflation, have been virtually flat during the past 45 years -- consumer prices have risen sharply. How do consumer prices relate to poverty? Hari Sreenivasan speaks with Bloomberg Businessweek's Roben Farzad to learn more.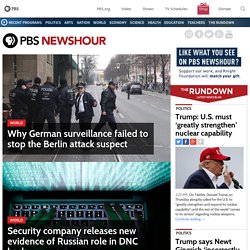 NewsHour
Bridging Differences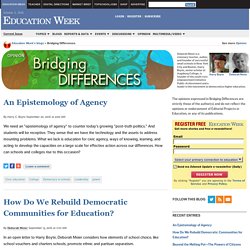 Advanced Search January 10, 2014 Login | Register | Subscribe Sign Up for FREE E-Newsletters
Diane Ravitch's blog
The corporate style reformers–the cheerleaders for charters, vouchers-and high-stakes testing–like to claim that they are leading the civil rights movement of their day. They imagine themselves locked arm-in-arm with Martin Luther King, Jr., in their efforts to end collective bargaining rights, to eliminate teacher due process rights, and to privatize public education. I am not sure if they actually believe this or if they think they can pull the wool over the eyes of the media and the public. In this fascinating interview, Josh Eidelson of Salon puts the question to Linda Darling-Hammond: Would you agree or disagree that the Vergara case–which would end teachers' job protections–is an extension of the civll rights movement, as its proponents claim?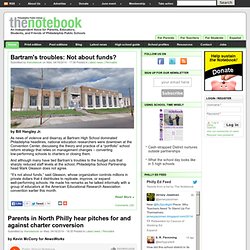 Philadelphia Public School Notebook
Submitted by thenotebook on Fri, 01/10/2014 - 11:16 Posted in Latest news | Permalink by Bill Hangley Jr. When the School Reform Commission meets Monday for its monthly public strategy session, its goal will be to discuss the pros and cons of an unprecedented proposal: unifying the enrollment process for Philadelphia's public, charter, and parochial schools.
A daily TV/radio news program, hosted by Amy Goodman and Juan Gonzalez, airing on over 900 stations, pioneering the largest community media collaboration in the United States.
ELPAIS.com - Portada
elmundo.es. Líder de información en español