Fashion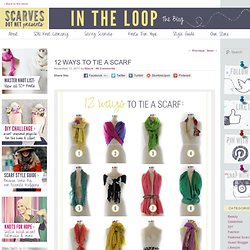 How to tie a scarf ♥ 1. Yellow Scarf : Add a corsage to spice up your scarf. ♥ 2. Pink and Purple Scarf: Use an infinity scarf as a shawl. ♥ 3. Lime Green Scarf : Fold your scarf in half, put the middle around your neck. Wrap the sides around your neck and back through the loop you made in front of your neck. ♥ 4.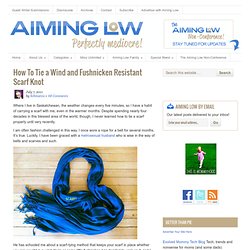 Where I live in Saskatchewan, the weather changes every five minutes, so I have a habit of carrying a scarf with me, even in the warmer months. Despite spending nearly four decades in this blessed area of the world, though, I never learned how to tie a scarf properly until very recently. I am often fashion challenged in this way.
Trash to Couture original DIY tutorials Click on the links below the pictures to see the page. Before beginning... This work is licensed under a Creative Commons Attribution-Noncommercial-No Derivative Works 3.0 Unported License .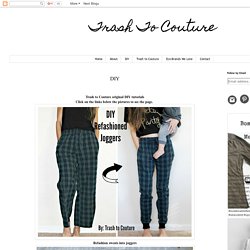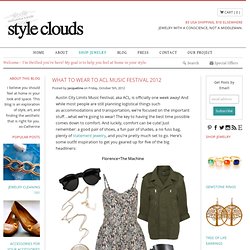 Austin City Limits Music Festival, aka ACL, is officially one week away! And while most people are still planning logistical things such as accommodations and transportation, we're focused on the important stuff…what we're going to wear! The key to having the best time possible comes down to comfort. And luckily, comfort can be cute!
Black Sequin Ruffle Skirt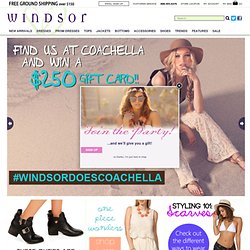 Get hot news & 10% off your first order! no thanks, I'm just here to shop Featured Picks For You... © 2012 Windsor, Inc. All rights reserved.
Elan Strapless Cover-Up Maxi Dress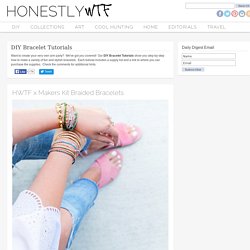 You might remember our woven chain bracelet tutorial, one of our favorite DIYs to date. As we're starting to get a taste of spring, we're revisiting this oldie but goodie with some minor adjustments - As the month of love approaches, we thought we'd combine friendship and hearts into one Valentine's Day themed tutorial: a heart patterned friendship bracelet!